Buffalo Sabres – Direction our Defense is Trending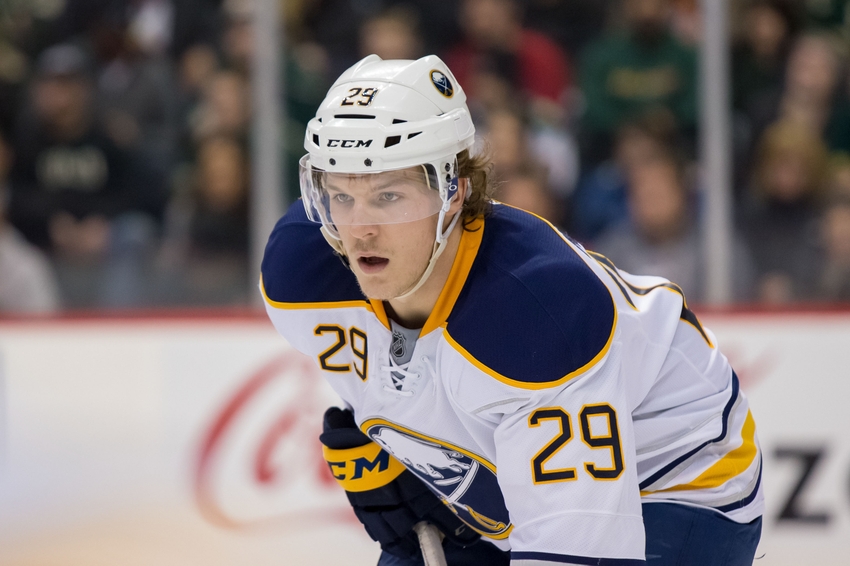 The Buffalo Sabres have a lot of up and coming talent mixed in with some seasoned veteran players. This post will focus on how our defense will progress or regress in the upcoming season.
There is no question that our forward core is significantly upgraded than what it has been in years past. With that being said, the defense often brings up a certain level of concern heading into the next season. Tim Murray made an interesting move by trading away a positive possession player in Mark Pysyk for Dmitry Kulikov. I'm hopeful that Kulikov exceeds expectations in his first year wearing a Buffalo Sabres jersey. The defense certainly has potential with players like Ristolainen, McCabe, and Bogosian. Will another key piece need to be added for the Sabres to take the next step, time will tell.
The ratings I am providing are based on my own personal predictions for each of the Buffalo Sabres defensemen. The players will be rated on a scale of 1-7. The number 1 means the player is trending significantly down. The number 7 means the player is trending significantly up. A rating of 4 means that the player is not trending positively or negatively, but rather will have a very similar year to what they did last season.
LHD
Dmitry Kulikov – (5) – Is Kulikov ready to step into a top pairing role? I can't imagine Tim Murray trading for him with anything less in mind. The opportunity is there for Kulikov to improve his offensive totals with increased ice-time. The rating of a 5 is given as it will take time for Kulikov to adjust to his new team. In addition, Kulikov brings a bit more of the vision of being a tough team to play against.
Jake McCabe – (6) – This young defensemen has top four potential. If the pairing of Kulikov and Ristolainen doesn't work out as planned, it wouldn't surprise me to see McCabe on the top pairing with Risto at season's end. I expect his offensive totals to increase and his solid defensive play to continue. I'm hopeful that he remains an anchor on the Sabres blue-line for years to come.
Josh Gorges – (4) – Bottom pairing minutes should allow for Gorges to continue his steady ways. I don't envision much of a change from last season to this upcoming season. It's possible that his plus/minus will improve as the team in front of him gets better.
RHD
Ramus Ristolainen – (6) – It will be difficult for Risto to improve significantly on the offensive numbers he put together last season. As a player I feel that Ristolainen's growth this upcoming season will be on his all-around game, rather than strictly offense. I expect improved possession numbers from Risto as well as taking on more leadership responsibilities.
Zach Bogosian – (6) – If Bogo is able to stay healthy I expect a career year from him. The former 3rd overall pick has the offensive tools to easily break the 30 point barrier. His skating ability is often underrated, and with a steady defensive partner playing on his left side, improvement should be a given.
Cody Franson – (4) – This is a contract year for Franson, i'm curious to see what he is able to bring this season. I don't believe his point totals will increase significantly. Power-play time will be reduced with an improving team and young players competing for ice-time.
Casey Nelson – (5) – Most likely the first call-up for the Buffalo Sabres. He impressed during a limited showing last season. With injury concerns regarding both Bogo and Franson, it's very possible we will see Nelson in the line-up sooner rather than later. I'm intrigued by the potential he is able offer, another off-season of training should reflect this.
Thank you as always for reading, please let me know if you have any suggestions for future posts. I look forward to seeing your feedback and comments.
This article originally appeared on