Bruins vs. Flyers live stream: Watch online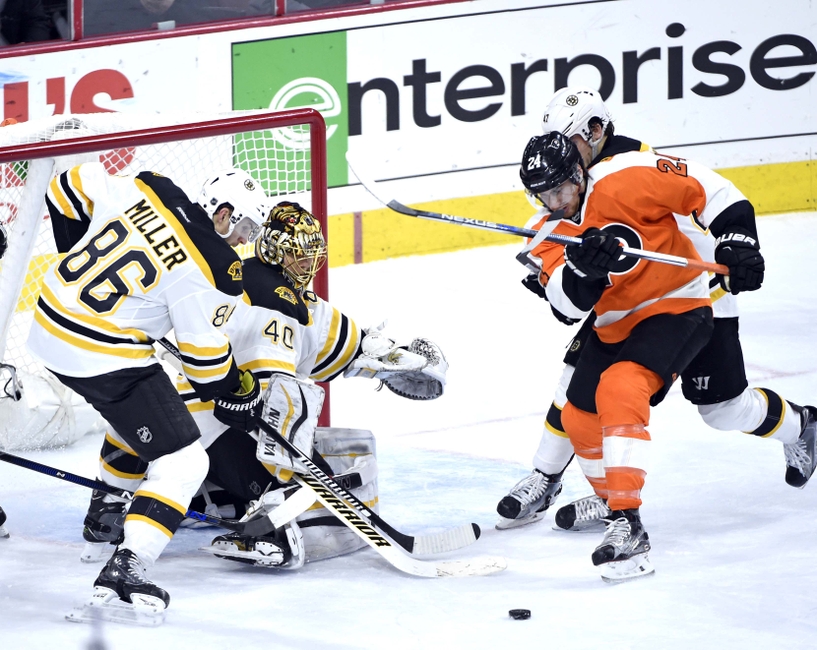 On Tuesday Nov. 29, the Boston Bruins take on the Philadelphia Flyers at 7:30 p.m. ET on NBCSN. Here's how you can watch this NHL game online via live stream.
Tuesday night on NBCSN will feature a nationally broadcasted game between the Philadelphia Flyers (10-10-3) host the visiting Boston Bruins (12-10-0). The opening faceoff will take place at 7:30 p.m. ET. This game will be shown alternatively on Sportsnet, TVAS, and NESN.
Boston enters the game following a 4-1 win over the Tampa Bay Lightning on Sunday. Over their last 10 games, they are 5-5-0. This season, Boston has a 7-5-0 record away from home. They have 53 goals for and 50 goals against.
Tuukka Rask will be starting in goal for them on Tuesday. Brad Marchand and David Pastrnak are among their leading scorers. David Krejci has been very solid for them as well. Patrice Bergeron will be looking to get out of a significant scoring slump.
On the other side of the ice, the Flyers have been a very inconsistent team this season. While their offense has been red hot with 74 goals for in 23 games, they've also allowed 78 goals. Philadelphia has not been getting stellar goaltending like they did last season and the biggest culprit is tonight's starter Steve Mason.
The Flyers offense is led by captain Claude Giroux and Jakub Voracek. Wayne Simmonds leads the Broad Street Bullies in points with 21 and in goals with 11. Rookie forward Travis Konecny has 12 points in his first 23 games. Brayden Schenn and Shayne Gostisbehere have been playing well for them too.
Date: Tuesday, Nov. 29
Time: 7:30 p.m. ET
Location: Philadelphia, PA
Venue: Wells Fargo Center
TV Info: NBCSN, TVAS, Sportsnet, NESN
Live Stream: NBC Sports Live Extra
Expect a great game between these two fierce rivals. Both teams would love to get a win to propel their post-November schedule.
More from FanSided
This article originally appeared on