Bruins vs. Canadiens live stream: Watch online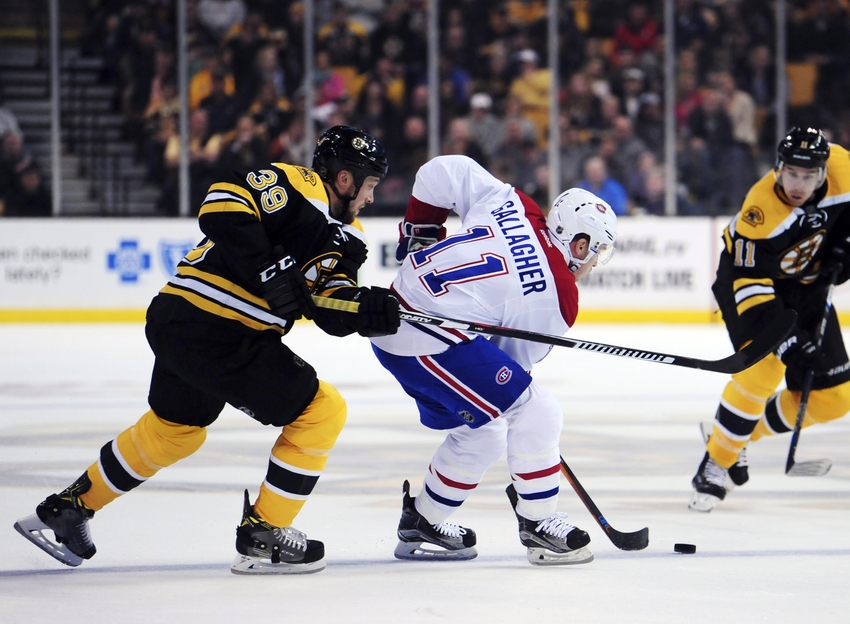 The Montreal Canadiens will host the Boston Bruins for a faceoff on Tuesday night. Here's how you can watch this NHL game via live streaming. 
On Tuesday November 8, the Boston Bruins (7-5-0) will travel up to the Bell Centre for a 7:30 PM EST faceoff against the Montreal Canadiens (10-1-1). The game will be shown on Sportsnet East and RDS in the Canada as well as NESN in the Greater Boston area. For those who have a subscription to NHL.tv, it will be available on there as well.
Montreal enters the game following a rough weekend. After losing their first game in regulation of the season to the Columbus Blue Jackets 10-0 on Friday, they narrowly escaped a game on Saturday against the Flyers with a win. Despite their slump, they are still among the league leaders in most goals scored and fewest goals allowed. Montreal has yet to lose a game at the Bell Centre this season with a 7-0-0 record.
On the other side of the ice, the Bruins are coming off a 4-0 win over the Buffalo Sabres on Monday. Despite starting last night, Tuukka Rask is expected to be the goaltender for Boston tonight. They currently hold the first wild card spot in the Eastern Conference. The Bruins have a 5-2-0 record on the road this season.
Date: Tuesday, Nov. 8
Time: 7:30 p.m. ET
Location: Montreal, Quebec, Canada
Venue: Bell Centre
TV Info: NESN, SNE, RDS
Live Stream: NHL.tv
The two teams will be renewing a rivalry that's almost as old as the NHL. Boston and Montreal have had countless great games over the years and this one should be no different. Both teams are looking to get a win to keep their momentum going. Montreal has the advantage with Boston having played on Monday. However, this is a rivalry game, so the Bruins will definitely be ready to play.
More from FanSided
This article originally appeared on