Bruins' president Neely praises GM Sweeney for 'fantastic job'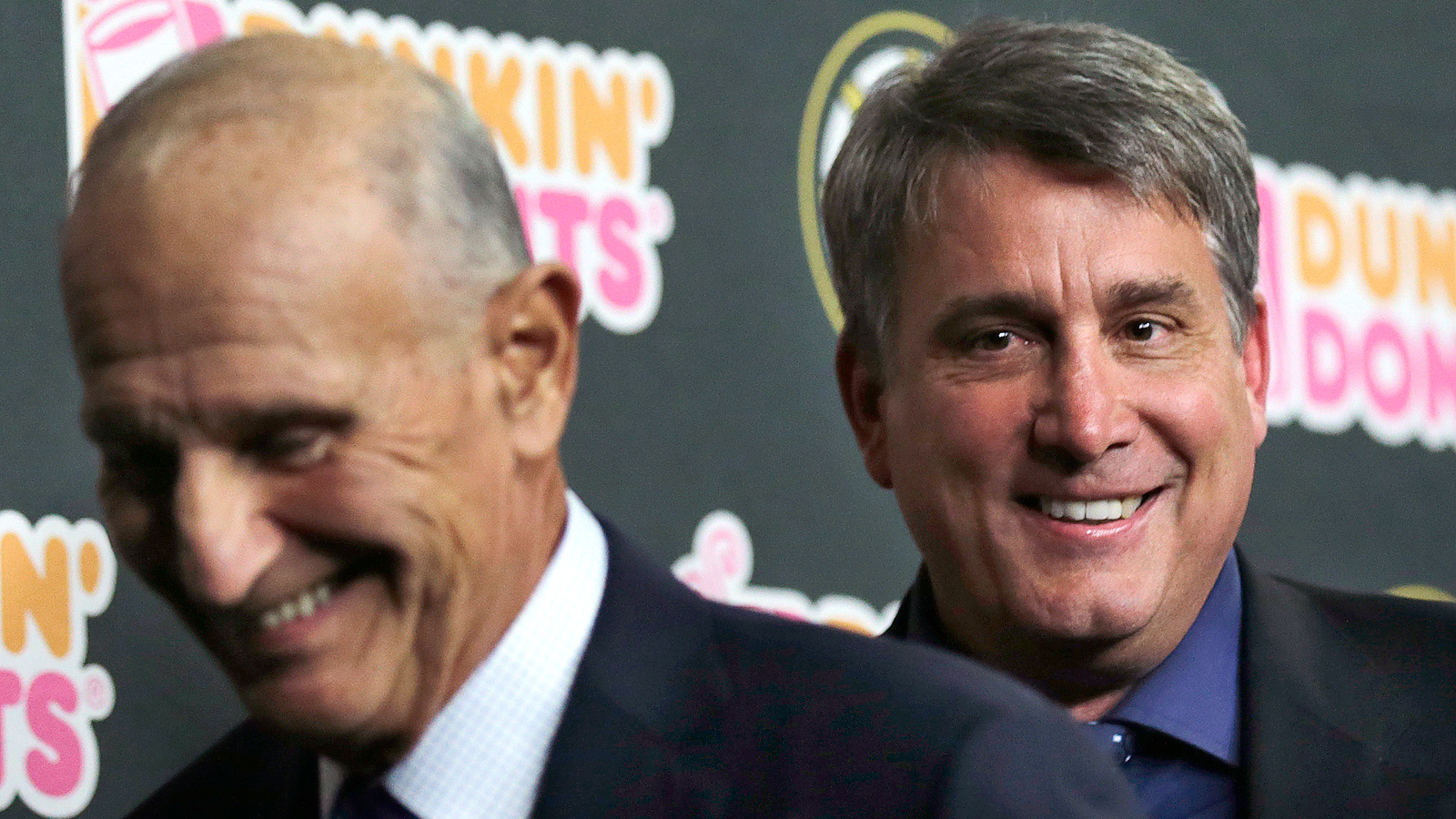 Bruins fans have had a lot to say about Don Sweeney during his first few months as the Boston GM, but not much of that has been good. Sweeney's most offensive move for Bostonians was trading away prized young defenseman Dougie Hamilton for draft picks, then seemingly wasting his three first-round picks on prospects many in Boston did not want. He created further uproar on Twitter when he traded a third-round draft pick for Philadelphia's Zac Rinaldo.
But Sweeney only needs to worry about what his bosses think of him, and according to CSN New England, that feedback has been good.
"I think he's done a fantastic job," Bruins president Cam Neely told CSN New England of Sweeney's work thus far.
"Don had a plan that we talked about, that we presented and we really thought we could accomplish. We knew that it might be a little rocky and bumpy, and we also knew that it would entail [free agency]. There would be plenty of opportunities to second-guess, but we also know that people don't really know what's going on inside the four walls [at the Bruins offices] and the conversations that are happening."
The Bruins were able to make some moves during free agency which helped clear up some cap space. They landed highly coveted forward Matt Beleskey and were able to get rid of Marc Savard's contract and inconsistent forward Reilly Smith in a trade with the Panthers for forward Jimmy Hayes.
The team now has $4 million left in cap space with just one free agent (Daniel Paille) to sign. Both fans and the team will just have to wait and see if the offseason plan pays off next year.
(h/t CSN New England)
Photo credit: AP Photo/Charles Krupa