Boudreau doesn't believe he's to blame for the Game 7 losses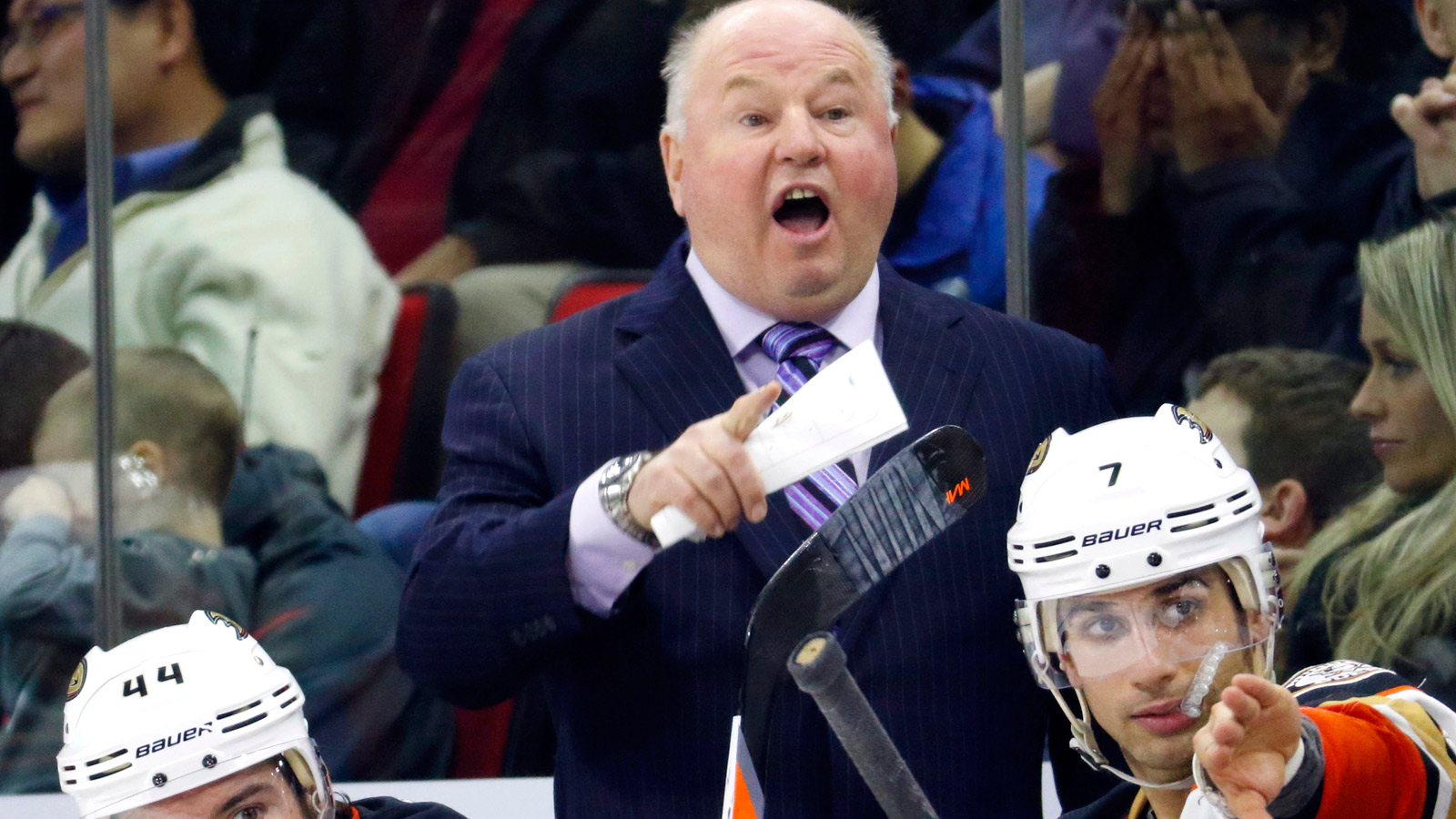 Anaheim Ducks head coach Bruce Boudreau does not have a very good track record when it comes to Game 7s.
After his Ducks lost 5-3 to the Chicago Blackhawks on Saturday night, Boudreau's career Game 7 record dropped to a woeful 1-6. He's the only coach in NHL history to lose three straight Game 7s on home ice, which he has done with both the Ducks and the Washington Capitals.
"I don't win them, and I don't think I'm losing them," Boudreau said on Sportsnet 590 The Fan on Monday. "At the same time, people are going to say what they want to say."
Boudreau simply believes the record isn't entirely his fault.
"So it's not a question of me, I think," he said. "Joel Quenneville lost two of the last three Game 7s he (coached), so things happen."
Boudreau signed a two-year contract extension last fall. He's under contract until the 2016-17 season. Does he have a Game 7 victory in his future, or will he head home in disappointment once again?
(h/t The Score)
Photo Credit: James Guillory/USA Today Sports