Boston Bruins: Zdeno Chara On A Mission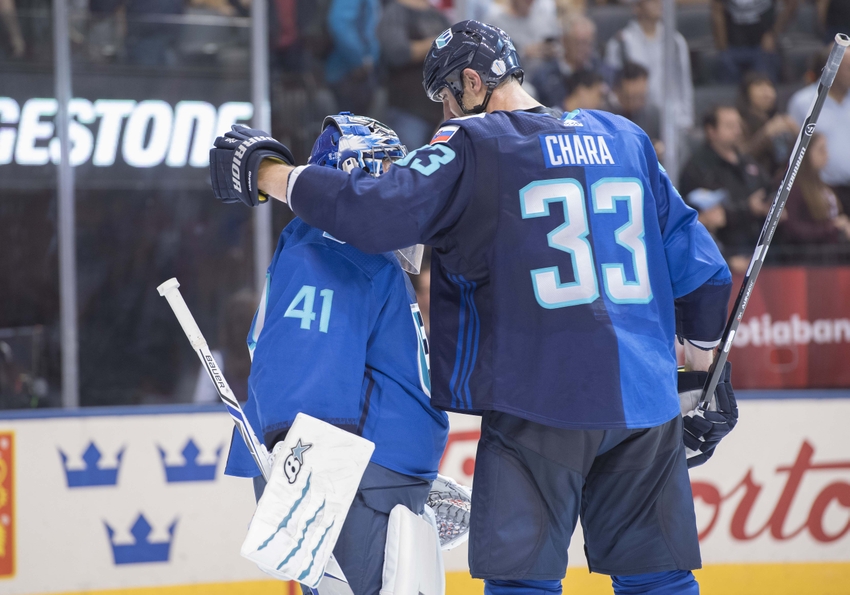 Boston Bruins captain and defenseman Zdeno Chara is resolved not to end his career quietly.
Boston Bruins G Malcolm Subban Could Be On Las Vegas' Radar
The Boston Bruins still believe in Zdeno Chara.  While it's clear that the 39-year old blueliner has slowed down, the B's captain is still making his presence felt in the world stage of hockey. Some people believed Chara's invitation was a courtesy, but the veteran defenseman has had a solid tournament so far.
Chara earned his first goal in Team Europe's 3-2 OT win against the team from the Czech Republic earlier today. Team Europe was considered the weakest team on the ice at the start of the tournament has now gone 2-0, and a part of that has been Chara's presence on the ice.
There have been a lot of questions about Chara going into the 2016-17 season. The big Slovak has certainly slowed down the last few seasons, and the Boston Bruins certainly know it.  For the moment, Chara is playing solid and dependable minutes against some of the best hockey players in the world, and that should give both the fans and the Bruins front office something to smile about.
Chara is still the Bruins number-one defenseman (although Torey Krug is closing the gap). He'll be expected to play top minutes for the Black and Gold. As the Bruins have decided to keep their blue line pretty much the same as last season (with the exception of Dennis Seidenberg, whose contract was bought out), they'll have little choice but to ask Chara to play 25-plus minutes a night in Boston.
There are some X-factors that could make this season a little easier for the Bruins captain. Adam McQuaid wants to prove he can play top-four minutes. If he can live up to that statement, that can easily shave two minutes a night off Chara's legs. If Colin Miller can bring his NHL-level intensity this season, then the B's can put him on special teams instead of Chara. Finally, if Kevan Miller's game against opposing top lines improves, then there will be less pressure on Chara to be everywhere on the ice.
Boston Bruins fans have been nervous about this season. They've already seen two straight years without a playoff spot. (I'm right there with you.) If Chara can play most of the season like he has been playing at the World Cup of Hockey, it's a good sign that the Bruins playoff drought will be over this April.
This article originally appeared on