Boston Bruins: Zdeno Chara Gets Belated Justice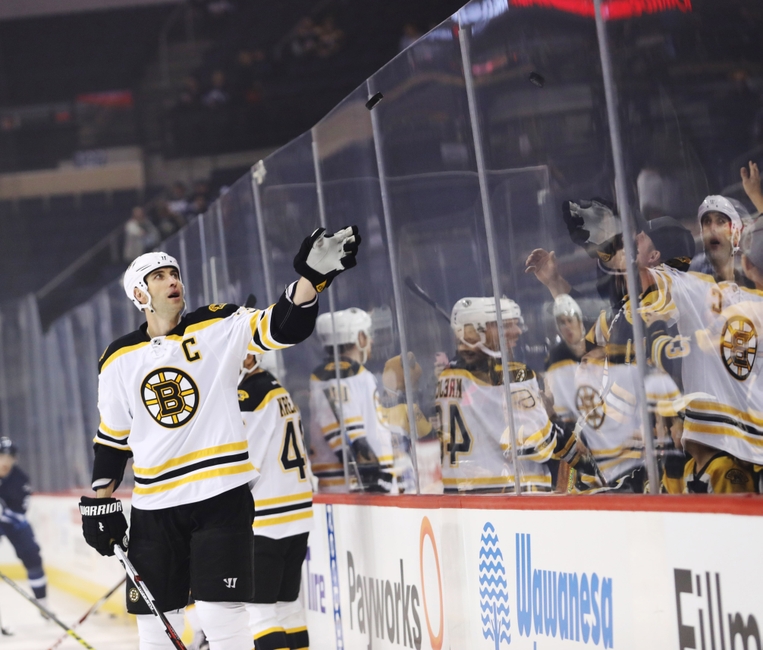 Boston Bruins Zdeno Chara got speared between the legs by Detroit Red Wings forward (and notorious repeat offender) Steve Ott during Saturday's game. The NHL gave Chara some belated justice by fining Ott for the strike.
Boston Bruins captain Zdeno Chara got speared between the legs by Red Wings forward Steve Ott during Saturday's game. An obviously incensed Chara immediately went after Ott for his cheap shot. As usual, the refs were too busy doing other things to pay attention to a player whose infractions rival Matt Cooke in their absurd ruthlessness.
Yup, that's a dirty cup check alright. It only took Ott 12 seconds to be his usual cheap-shotting self. In the end, both Ott and Chara received matching penalties for unsportsmanlike conduct.  Had the refs been paying attention, Ott would have likely been given a major penalty and a game misconduct for his actions.
Thankfully, losing the Bruins captain for those two minutes didn't affect the outcome of the game. Tuukka Rask earned his first shutout of the the 2016-17 season, and the Bruins blanked the Red Wings, 1-0.
If you think my opinion is harsh, you should see what the SB Nation writers are saying about him, and they represent the Red Wings. Steve Ott has been suspended multiple times in his career. The NHL has called him to task for eye-gouging, late-hitting, and all around sleaze during his 14-year career. Ott currently has 1,487 career penalty minutes.
The NHL fined him the maximum penalty allowed under the terms of the league's most current Collective Bargaining Agreement. He was fined 2,222.22 for checking Chara's cup. It's the seventh such fine for spearing so far this season.
"We want to have discipline," said Red Wings coach Jeff Blashill Sunday afternoon. "If we're taking undisciplined penalties, that's something we work to correct."
When Coach Blashill was asked about Ott's fine, the Red Wings bench boss answer was brief: "Really no comment on it."
This article originally appeared on