Boston Bruins Update On Zdeno Chara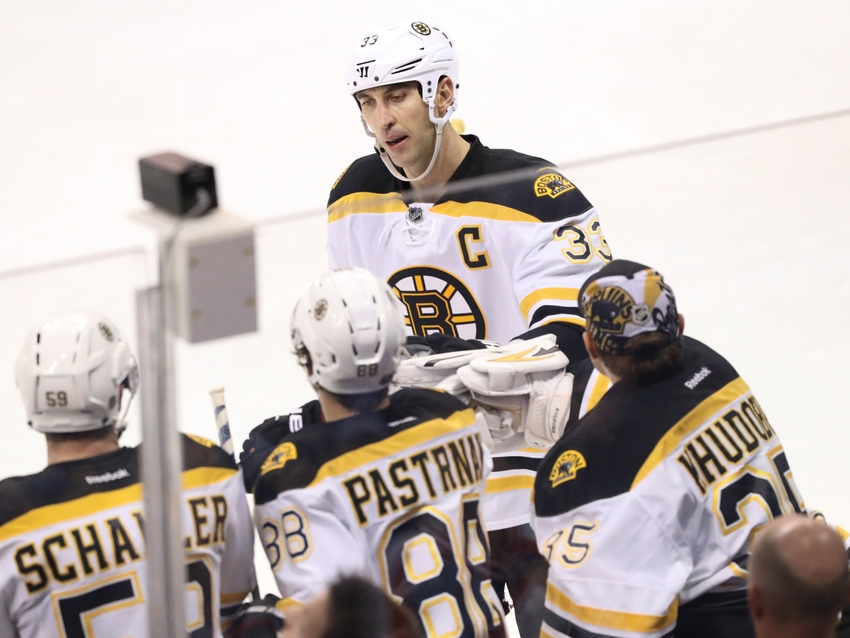 Boston Bruins captain Zdeno Chara has missed the last-six games dye to a lower-body injury he sustained in a game against the St. Louis Blues last month. It looks like the B's defenceman will be back in action against the Panthers tonight at the TD Garden.
In an update earlier today, Boston Bruins head coach Claude Julien declared that Chara's return was "more than likely probable".
The Bruins composed themselves well in the absence of Chara, going 3-2-1 without the 39-year old blueliner. The team has been bouncing in and out of a playoff slot. A win tonight would put them back into third place in the Atlantic Division.  Overall, the Bruins captain is pleased with how the team has done in his absence.
"The team battled hard," said Chara about his Bruins brothers. "They did everything they could to win as many points as possible and keeping the opposition to as low as they did scoring-wise. It was very impressive and it's a battle every game. You're not always going to get the pretty game, but at the end of the night or at the end of the season you're always looking at the points. And as long as we're getting points that's the most important thing."
Claude Julien has also been happy with the B's efforts without veteran players like Chara and John-Michael Liles (out with a concussion) on the blue line.
"Just the way we've played it as a group I think it's been pretty consistent," Julien said. "Not just last game but the last few weeks or so. We've really done a good job of minimizing goals-against. It's a good thing because we're not scoring a ton so we've got to make sure we're good defensively."
Players like Torey Krug have filled in nicely for the Black and Gold while Chara was out. Kevan Miller and Joe Morrow have also stepped up their game play to help compensate. The Bruins defencemen have played their better than expected, and along with Tuukka Rask have kept the B's in the hunt for a playoff spot.
Chara's return to the ice will certainly be welcome by the fans, and his contribution will certainly help against the Panthers tonight.
This article originally appeared on