Boston Bruins Three Stars Of October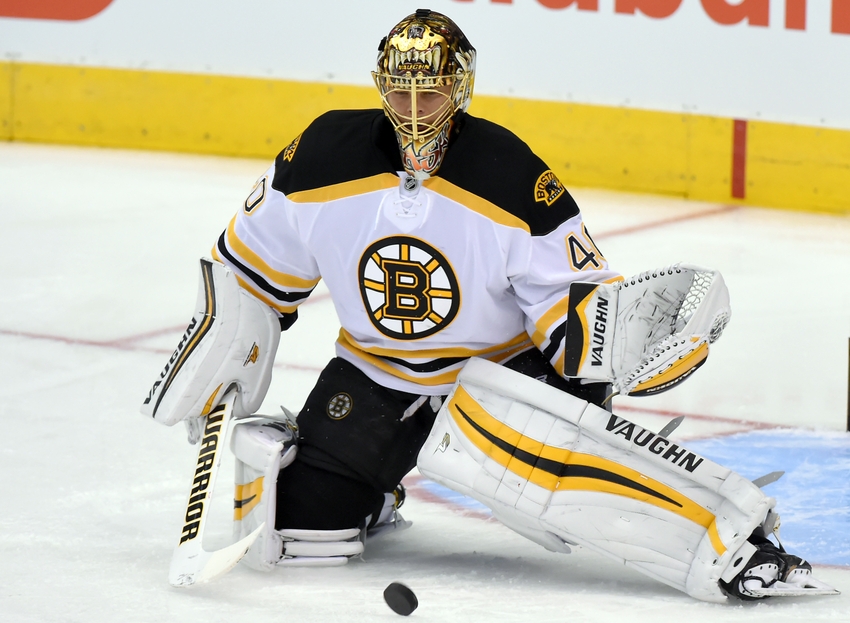 The Boston Bruins are currently 4-4-0, good enough for sixth place in the Atlantic Conference. While it hasn't been a great start to the season, there are certainly bright spots among the Black and Gold.
Third Star – David Pastrnak
Patrnak is having a strong start to his sophomore season. Pastrnak currently leads the team in goals with five. The young Czech forward has found some strong chemistry early playing with David Backes, and works well with Brad Marchand.
The only blemish for him is his two game suspension. He was suspended by the Department of Player Safety for his high hit on Rangers defenseman Dan Girardi. His suspension will be up after tonight's game against the Florida Panthers.
The Bruins organization needed Pastrnak to step up and be a more productive all around player this year.
So far, the 20-year old forward has exceeded expectations.
Second Star – Brad Marchand
Boston's Little Ball of Hate is coming off a career best year in goals and points, and many people didn't think he could keep up the level of play he's had since the World Cup. So far, the Bruins winger is proving people wrong with his aggressive yet intelligent style of play.
Marchand put up 10 points in the month of October, making him the current team leader. His five point game against the Columbus Blue Jackets seemed to set the tone for his season. He currently has three goals, and his production should only increase now that Patrice Bergeron has returned to the lineup.
First Star – Tuukka Rask
The Boston Bruins number one goaltender is having a strong start to the 2016-17 season. He won all four games he started in October. His strong play against the Detroit Red Wings counteracted multiple defensive errors that kept Detroit off the board in that game.
Rask's numbers are solid and among the best in the league. His .958 save percentage is the third-best in the league. His 1.25 goals against is second (behind Detroit's Jimmy Howard). Rask has had a strong rebound from his disappointing season last year. He's currently the best player on the ice for Boston right now.
That's Causeway Crowd's Three Stars. Agree? Disagree? Feel free to chime in with the comments below or comment on Twitter at @Causeway_Crowd or @Godwentwhoops
This article originally appeared on