Boston Bruins: The Case For Colby Cave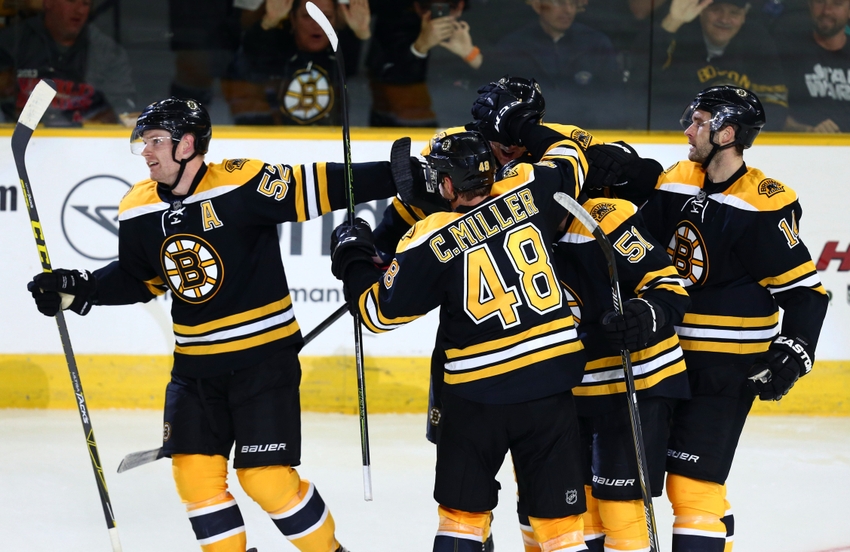 Providence Bruins forward is making a case for himself as he tries to break through to the NHL this season.
Boston Bruins G Malcolm Subban Could Be On Las Vegas' Radar
The Boston Bruins are pushing for a youth movement. It's the main reason they moved Bruce Cassidy from Providence and transferred Jay Pandolfo from player development to Boston's bench. They're looking for young players ready to fill in the gaps and be ready to play NHL time this season.
There are half a dozen young players that could find themselves a roster spot with a strong enough performance. One of those players is forward Colby Cave.  Cave signed as a free agent out of the WHL in April last year. He spent last year in the AHL with the Providence Bruins, putting up twenty-nine points for the Baby B's.
While he's an outside chance, Cave has been one of the most improved players over the last few months. He's put himself on a new training regimen, and has lost a lot of unnecessary weight.  The 21-year old Saskatchewan native has pushed himself hard to get himself close enough for an honest shot with Boston.
"I realized what it took to make it in the NHL," said  Cave. The 6-foot, 187-pound forward got to share his thoughts on his progression with the Boston Bruins website. "You see some of those guys up with the Bruins and they're specimens. It takes a lot of hard work and dedication. Over the summer, I really bore down on that and worked on the little things, getting quicker, getting faster, getting stronger.
"It's kind of cliché, but that's what it takes to get to the NHL. If you really want to do it, you have to bear down."
Cave seems a solid fit for the Claude Julien system. He already believes in a two-way, defensive-minded hockey system. He played it as part of the Swift Current Broncos, and he's certainly acclimated well to the Bruins program.
"I always think defense first," said Cave. "If coach needs me to take a key face-off, or block a shot or two in the D-zone, or even put together a few goals here or there – it's one of the things I really take pride in, that 200-foot game. I really want to make myself a complete player.
"You don't see too many guys in the NHL that aren't. It's just one of those things that I keep working on and hopefully it's something that I use to my advantage."
Cave has worked himself up from being a grinder to a team captain in the past. He's earned a shot to play with Boston, and he can end up being one of those players that pleasantly surprise you.
This article originally appeared on