Boston Bruins Show Resilience Against Philadelphia Flyers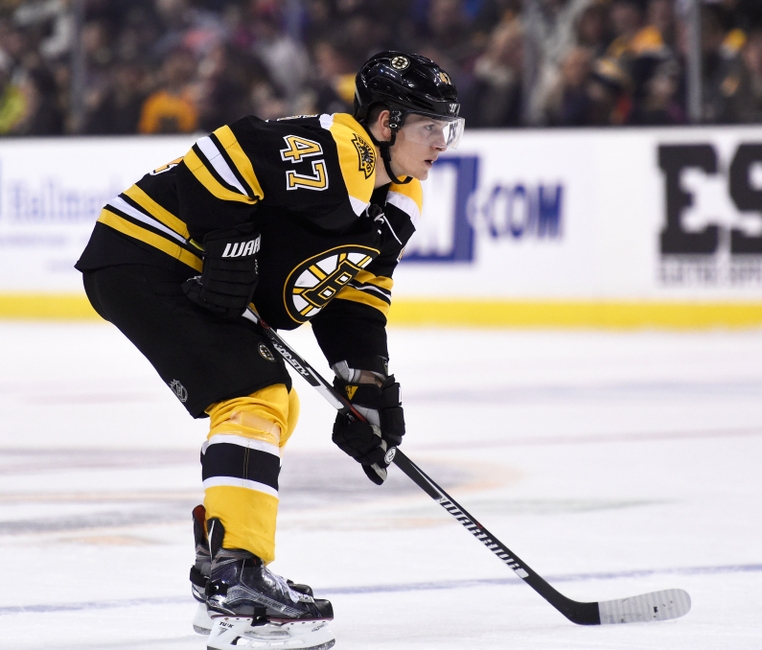 Boston Bruins Show Resilience Against Philadelphia Flyers in 3-2 Shootout Loss
Losing is never fun. Typically, losing will leave a team feeling demoralized, having failed to capture two points. Following Tuesday's 3-2 shootout loss, that wasn't exactly the feel, however. The Bruins weren't happy to have lost the game, but there were certainly bright spots to be found.
The Bruins ended the first period down by two goals. While that sounds like a disappointing period, the outcome didn't necessarily reflect the effort. Though they were down 2-0, the Bruins had outshot the Bruins 19-9 in the opening frame with Flyers' goaltender Steve Mason shutting the door and dashing Boston's morale.
The second period didn't lead to much for either team, but the third period was one for the team to be proud of. David Krejci scored a goal in his best impression of Red Sox knuckleballer Steven Wright, and Brad Marchand tied the game for the Bruins just over a minute later. Torey Krug was instrumental in the Bruins' comeback, notching primary assists on both goals.
As Joe Haggerty of CSNNE mentioned, another bright spot that could be taken from the game was the play of one Torey Krug. In the absence of Zdeno Chara and John-Michael Liles, Krug stepped up. His two assists were a positive sign, as were his six shot attempts in the game. Additionally, Krug saw a game-high 25:53 of ice time and finished the game with a plus-one rating. Krug may not be No. 1 defenseman, but he stepped up when he was needed most.
Though the Bruins ultimately lost the game in a shootout, head coach Claude Julien was able to find the positives from the game.
"I think, you know, when you're down two goals after two periods and you manage to come back and get yourself a point, there's no doubt it is huge for us. I guess the disappointing part is we really felt we could have won this game and we only come out of here with one."

– Claude Julien
Again, it's never fun to lose a game. Teams are never looking to leave points on the board in games. The fact that Boston even got one point in the game, however, showed resilience. There's still a lot of work to be done if the Bruins want to make the playoffs, but Tuesday's came indicated a step in the right direction.
This article originally appeared on