Boston Bruins: Seth Griffith Time In Boston Could Be Over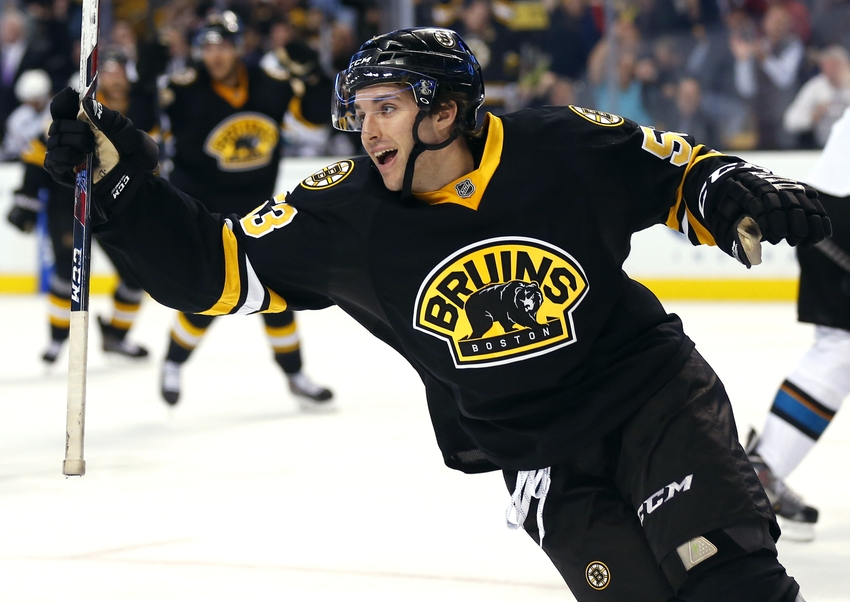 Boston Bruins: Seth Griffith Time In Boston Could Be Over After Being Placed on Waivers
When Seth Griffith signed a one-year contract with the Boston Bruins this offseason, it looked like he would be getting his opportunity to play in the NHL. The fact that the deal was a two-way deal was unencouraging, but Griffith's skill and tenacity were enough to incite hope. Fast forward four months, and it's possible that Griffith could find himself on another team.
The Bruins, looking to finalize their roster, cut Griffith on Monday. Griffith, unfortunately, requires waivers to be sent back to Providence. With a ton of success at the AHL level and some NHL playing time under his belt, it seems unlikely that Griffith will pass through the waiver wire unclaimed.
Last season, Griffith scored 24 goals and 77 points in just 57 games. He finished with the second-most points in the AHL to only Chris Bourque, scoring only three fewer points in 15 fewer games. Additionally, Griffith finished in second in points-per-game with Frank Vatrano being the only player to finish ahead of him.
Some Proven NHL Success
In his career, Griffith has scored 56 goals and 158 points in 165 AHL contest. Those totals alone should create some interest from other teams around the NHL, considering waivers are a free, risk-free pickup. Waivers are a risky part of the NHL, but a reality nonetheless.
At the NHL level, Griffith has been decent, but not exceptional with limited opportunities. Griffith has scored six goals and 11 points in 34 games. His play alongside Patrice Bergeron and Brad Marchand in the 2014-15 season was encouraging; even if the points didn't necessarily follow. Some highlight-reel goals led to some excitement, but they weren't consistent enough to garner him a full-time role thus far in the league.
This article originally appeared on