Boston Bruins Prepare For Home Opener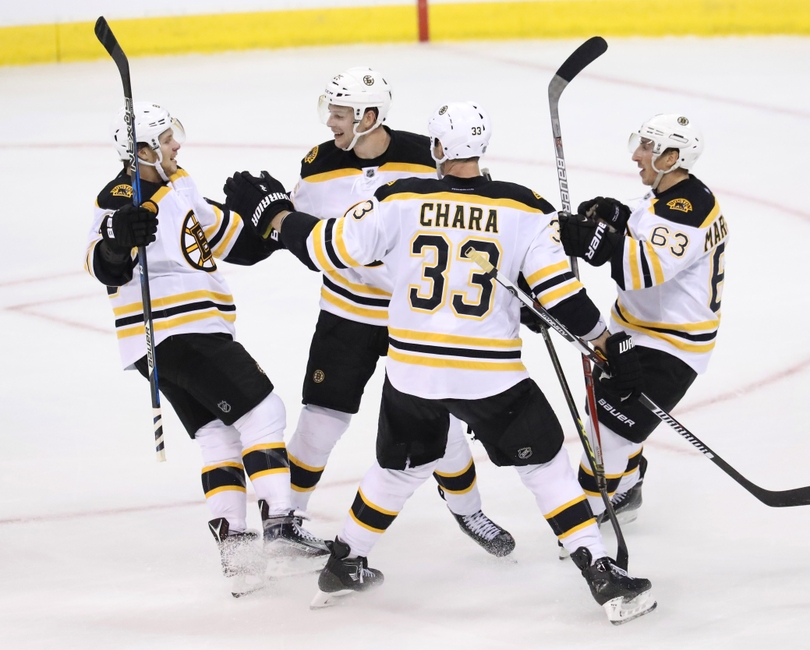 The Boston Bruins have surprised their fans by having a strong opening while away from the TD Garden winning two out of three games on the road.
NHL Las Vegas: Expansion Draft Protection List Decisions Roundtable
The Boston Bruins are home after a better than expected opening road trip. Despite having some issues on defense and some rusty goaltending, the Black and Gold are heading in to the home opener with four points.  That puts the Bruins in fifth place in the Atlantic Division.
The Bruins came in with a lot of new faces this year. Four members of the squad made their NHL debut during the B's opening road trip. So far, the Bruins organization is pleased with their performance.
"We've got a lot of new faces in our lineup and I think it's probably not a bad way to start, on the road, to take some of the pressure away," Head Coach Claude Julien said from Winnipeg, before the team flew back East. "But, also, anytime you can come off a road trip with a winning record, it's a successful one."
"So I liked the way our guys competed. We didn't have a very good game in Toronto, but the way we competed [in Winnipeg] and bounced back – was nice to see our club react that way."
The Bruins have been without several veteran members of their blueline. Adam McQuaid (day-to-day) and Kevan Miller (five weeks) won't be ready for the home opener.  So the Bruins will continue to depend on young talent like Brandon Carlo and Rob O'Gara.
Boston Bruins goaltender Tuukka Rask is just fine with that.
"I think [Carlo] and O'Gara both are very poised with the puck," said Rask. "They make decisions and they're smart players, so good size D-men and block a lot of shots, overall package there for us, so they definitely don't look like young guys.  They're veteran-looking D-men there, and that's what we need."
The Bruins put up eleven goals in their first three games. Four of them came at the hands of forward David Pastrnak. The 20-year old winger seems to have come into his own early this season.
"We're all excited to get to the home opener and we're happy we got four points out of six," said Pastrnak. "So we're all really excited to get back and see our fans and just can't wait to play in the Garden."
The only thing the Boston Bruins want now is to open up a game with a lead. The B's have battled back twice to steal the lead from teams.
"I'd like to see us play with the lead and start with the lead, instead of having to battle back," said Julien on the B's current performance. "So that's something that in the first three games of the season, we've given up the first goal – that's an area there hopefully we can get better at it."
The Bruins(2-1-0) will take on the New Jersey Devils(1-1-1) on Thursday night at the TD Garden.
This article originally appeared on