Boston Bruins: Offense Must Lead The Way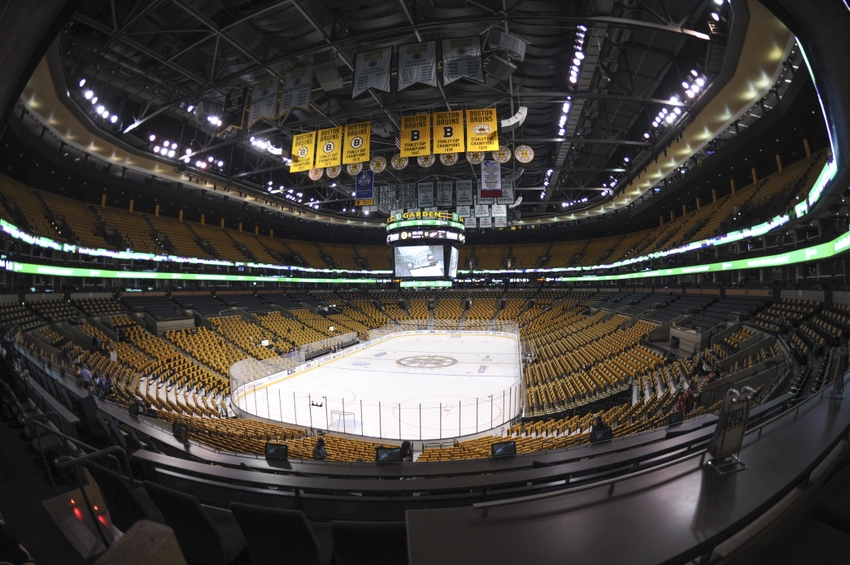 For Boston To Have Any Success This Season, They Will Have To Score…And Score…..And Score
As training camp kicks off this week, a closer and keener eye than in years past will descend on the new Warrior Ice Arena. With roster spots up for grabs, the future of the Boston Bruins organization largely represented, and several vets looking to bounce back from lackluster individual seasons, an eager and increasingly cynical fanbase waits with bated breath. With more hot seats in the organization than a Tuscon school bus, the fans aren't the only ones hoping to witness something promising.
Though there is more uncertainty surrounding this year's  camp than in the past, one thing is for certain: Should Boston have any designs of success with their current pool of players, they will need to score goals in bushels.
The defense is sub par. It's a fact I've covered here, all other Bruins writers have touched on….one can't comment on the Boston Bruins' upcoming season without first addressing the state of the blue line. Help appears to be on the way, but not until the storm of the upcoming season has had it's way with the current unit. So in order to compensate for the inevitably-unenviable goals against, Boston will need to open up their system to generate more scoring opportunities. Plain and simple.
I don't expect the Bruins to resemble the Red Army, but in order to employ a system that's built from the goal out through the defense, one must have the horses in the stable. Boston simply does not. Should Claude not expand upon the structural tweaks he made last season, the Bruins slate will likely be comprised of numerous "3-1 and 4-2" defeats.
I DO believe this unit can improve upon last season: Colin Miller is poised to take a big step forward in his all-around game, and will be given every opportunity to prove it. Torey Krug has a full season of Top 4 service behind him, and should be able to regain some of the scoring prowess (goals) he lost last season as he adjusted to more difficult assignments. One of Brandon Carlo, Rob O'Gara, Matt Grzelcyk, or Jakub Zboril could really impress, leaving the organization no choice but to put them on the opening night roster. Tuukka could absolutely stand on his head (he has the talent do so) and steal games from more deserving foes….
All of these instances could come true, and it would still leave the Bruins with an average unit, at best. Fortunately for Boston, fewer questions exist amongst the team's crop of forwards.
Patrice Bergeron and Brad Marchand are elite players, and have shown it on the world stage throughout the World Cup. David Krejci played through hip problems all of last season and still managed 63 points in 72 games. David Backes has scored 20 goals or more in each of his last five full campaigns. David Pastrnak, Ryan Spooner and Frank Vatrano all look to take the next step in their respective developments, with "Pasta" appearing on multiple lists of players poised for breakout seasons. Matt Beleskey is a tailor-made third liner, who established a new career high in points last season.
The questions that do linger pertain to the open roster spots behind the aforementioned Bruins. Jimmy Hayes struggled mightily throughout his first season in Boston. Riley Nash and Dominic Moore offer versatility to a team's 4th line and can effectively kill penalties, but offer little in terms of offense. Though it's likely that all three begin the season in Boston, none would be immune to being surpassed by a hard-charging youngster.
Jake DeBrusk potted two goals in as many games during last week's "Prospects Challenge," showcasing the scoring ability that made him the 14th pick in the 2015 Draft. Danton Heinen assisted on the first DeBrusk tally, and has been a much-hyped player this offseason. Having turned pro following two fantastic seasons at the University of Denver, Heinen possesses the kind of game-breaking speed the Bruins desperately need. Moreover, he has the ability to make plays at that speed.
To quote new Providence Bruins Head Coach Kevin Dean: "He's getting up and down the ice pretty quickly — and he's doing it under control, with his head up. That's why he makes so many plays, because he doesn't have to be contorted 100,000 ways to get going full speed. He can make plays at full speed and he's under control doing it."
It's a rare trait for a young player to have. This, combined with his reportedly off-the-charts Hockey IQ and ability to play either wing make Heinen a popular pick to turn heads in training camp.
Peter Cehlarik was somewhat of a forgotten man amongst the B's forward prospects, at least until he netted two goals and three points during the Prospects Challenge. With three seasons of professional experience under his belt with Luleå HF in Sweden's top league, Cehlarik has valuable experience playing against grown men. He could surprise many this week.
With Austin Czarnik and Seth Griffith coming back from tremendous seasons in Providence, both will be looking to build upon that success as camp gets underway. Czarnik has tremendous quickness and slick playmaking ability, though his size (5'9″ 160 pounds) and lack of professional polish mean that he's likely a year away from making a true impact. Seth Griffith is neither the biggest nor fastest player, but he does possess great offensive instincts and a nose for the net. His 77 points in Providence last season ranked second in the AHL, and his six goals in 30 games with Boston in '14-'15 represent a solid foundation on which to build.
Now, none of these prospects are guaranteed a roster spot come opening night. Spots are up for grabs, but they will need to be earned beyond a reasonable doubt. Claude Julien has shown his young players a short leash in years past, and as the winningest coach in franchise history, he shouldn't necessarily be expected to throw his methods and preferences out the window outright. But if the past two seasons have shown us anything, it's that this team cannot be expected to make waves with Claude's trademark "Defense First" approach.
Defensive accountability will always be required of forwards on a Julien-coached team. Frankly, a 200-foot game is required of forwards on ALL NHL teams in the current era. Regardless, increased leniency must be bestowed upon Boston's youngsters. Young players will always make mistakes, especially away from the puck. And this Bruins team will likely be scored on regularly, regardless of which forwards are in the lineup. Therefore it only makes sense to dress forwards who can help the Bruins win the shootouts (figurative and literal) in which they're likely to find themselves.
The "Merlot" line spent several seasons as one of the best 4th lines in hockey. Their combination of energy, physicality, and defensive responsibility regularly allowed Claude Julien to roll all four lines. They also had the benefit of playing behind a sturdier Top 6, not to mention the VASTLY superior defensive corps behind them.
Dominic Moore's abilities in the face-off circle (as a lefty, no less) as well as on the PK will likely earn him a spot on the 4th line. Patrice Bergeron can't be utilized on EVERY defensive zone draw, so Moore's spot would appear to be safe. However, any hopes of rekindling the success of the "Merlot" line with a combination of Riley Nash, Tyler Randell and Noel Acciari would appear to be misplaced, if for no other reason than the state of the roster elsewhere. A grinding, physical 4th line is a wonderful thing to have if your team is regularly protecting the lead late in games. Having one-quarter of your forwards be ineffective offensively will be a detriment to a team that figures to be ceding a significant amount of goals.
Should Danton Heinen or Jake DeBrusk prove ready for the NHL, they should be given not only a roster spot, but also the linemates and ice time requisite to make an impact. Putting either of them on a line with Moore and Nash/Randell/Acciari is unlikely to yield the kind of offensive output they're known for, making their inevitable miscues all the more magnified. Rather than relegating them to 8-10 minutes per night with grinders, why not give them a shot further up in the lineup?
Jimmy Hayes and Ryan Spooner showed as much chemistry as David Bowie and Bing Crosby last season, so why not bump Hayes to the 4th line? Speed and skill are taking over the NHL (as evidenced by Team North America's electrifying stint in the World Cup), and the thought of Heinen or DeBrusk playing with Spooner and Vatrano is enough to make this writer dream of the possibilities. Turn 'em loose. Open things up. Breathe some excitement into this team.
As currently constructed, this Bruins team will not be able to clamp down on opposing teams. The rearguards are by and large past their prime, in over their heads, or too green to do so. As such, they'll need to score with the best of them to get back into the playoffs following two disappointing seasons.
If a football team had the best quarterback in the league, they wouldn't run the ball 40 times per game. If a basketball team had a bunch of behemoths, they wouldn't shoot threes every trip down the court. It makes no sense to cling to a system that worked in the past if half the parts are missing. Adaptability is required in all professional sports. And if the Bruins have any hopes of playing hockey into May, they will need to employ the right players and system to be competitive. For this crop of Bruins, that means offense. And lots of it.
This article originally appeared on