Boston Bruins: Matt Beleskey Gets His First Goal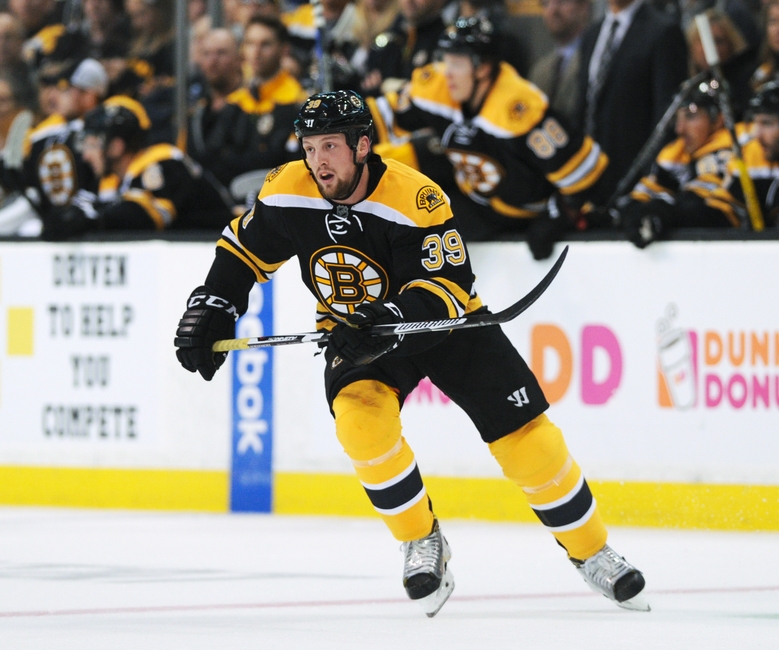 Boston Bruins forward Matt Beleskey earned his first goal of the season Thursday night. All it took was thirteen games and a healthy scratch to get there.
Boston Bruins forward Matt Beleskey surprised a lot of people last season. He played a strong, physical game and quickly earned himself a place among the fan base. Not only did he bring a Milan Lucic aspect to the table, he also provided strong supplemental scoring for the Black and Gold. He put up 37 points (15 goals) for the B's last season, and many were hoping for a repeat performance this year.
Early on, it didn't seem to be the case. Beleskey was still provided the physicality the Bruins needed, but the scoring wasn't there. As Beleskey looked more and more snake bit , his performance began to slip. To prevent further backsliding, Bruins head coach Claude Julien used the healthy scratch to help get Beleskey's head back into the game.
That decision seems to have been the right one for both Beleskey and the Bruins. Since his return from the healthy scratch, he's put up 10 shots on goal and earned all three of his points. His physical game has gotten back to game one, and it looks like he's getting back to where he needs to be with the Black and Gold.
Matt Beleskey's goal gave the Bruins a 2-1 lead. He was one of four Bruins who put in first period goals to carry the B's to a 5-2 lead over the Columbus Blue Jackets.
"I was hoping so. I think it's, you know, a matter of time when you keep doing the right things, getting good shots and getting to the net," said Beleskey after the game. "Eventually you're going to get some bounces, so tonight we got some good plays, and got some points out of it.
"[The first goal] was great. It's a great feeling to get that first one, but, you know, it's one. You've got to keep rolling. Hopefully it opens the floodgates, but I think it was definitely a good start for our line."
This article originally appeared on