Boston Bruins Keep Finding Success On The Road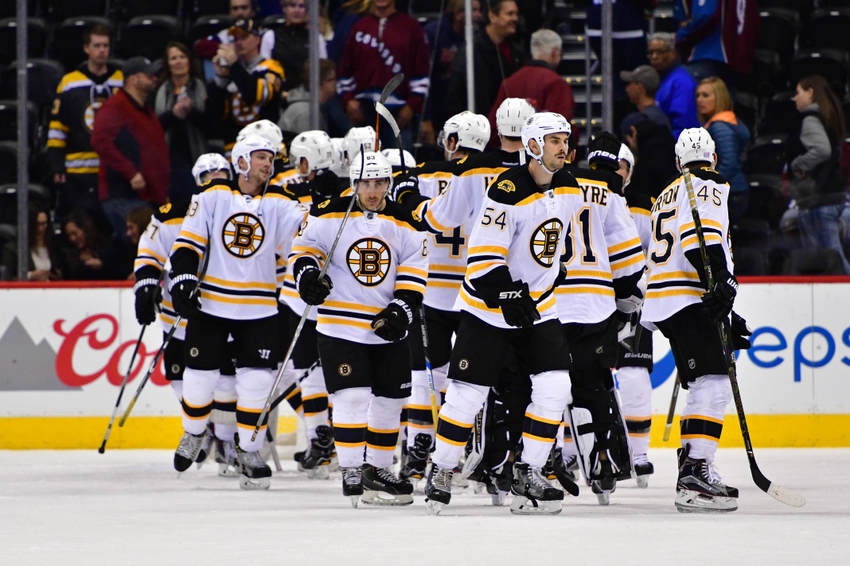 The Boston Bruins finish up their latest road trip on Thursday when they go to Minnesota to take on the Wild. So far this season, the road has been an inviting place for the Black and Gold.
The Boston Bruins have been one of the busiest teams in the NHL recently. The Black and Gold had to play six games in nine days, a schedule that could have spelled disaster for the Bruins. Thankfully, decent scoring chances and Tuukka Rask helped the B's win four out of the six.
At the moment, the Bruins have played 10 out of their 16 games away from the TD Garden. A lot of NHL teams fear the road trip. The Bruins aren't one of those teams. They've gone 7-3-0 so far while on the road. That gives them the best away record of any team currently in the league.
Not a bad start for a team that many people had as a bottom feeder at the start of the season.
Now the Boston Bruins get to enjoy several days off, and prepare for what should be their eighth road win of the season.  The Bruins are a team to be feared on the road. That fear is multiplied when the team is healthy and have had a few days off.
"When you've gone through the stretch that we have, six in nine days, it was important to give these guys a rest [on Monday]," offered Bruins Head Coach Claude Julien after Tuesday's practice in Colorado. "Today is a practice day, but we've also got time to get some more rest, [Wednesday], again – those three days are going to be valuable for us, as far as regaining our energy and getting some well-deserved rest."
 "We hope we take advantage of it on the road again," said Julien. "There are hotel rooms where they can nap and relax and be able to do that…it's an opportunity to get some extra added rest when you need it."
This article originally appeared on