Boston Bruins: Important Thanksgiving Game Against Ottawa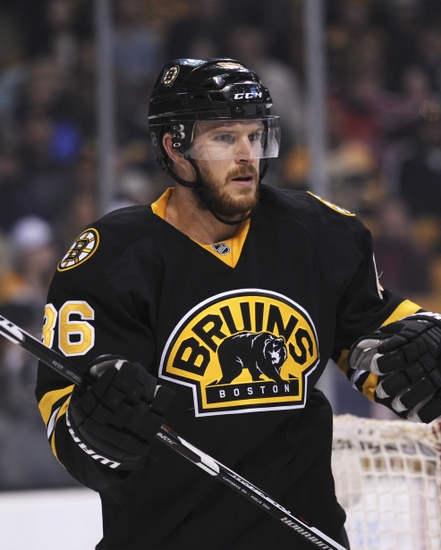 The Boston Bruins travel to Canadian Tire Centre on Thanksgiving to take on the Ottawa Senators. The Bruins lineup could look a little different, though, due to some returning players, as well as the absence of Zdeno Chara.
Boston Bruins fans get a nice Thanksgiving treat come 7:30 ET tomorrow as the B's take on the Ottawa Senators on the road. So, after you're done throwing down your Thanksgiving feast, if you will be celebrating it, sit back on the couch and watch an important Atlantic Division tilt.
David Pastrnak and Kevan Miller both made the trip with the B's to Ottawa, which is great news. But Zdeno Chara is likely to miss some time. Here's what Claude Julien had to say about Pasta for tomorrow:
"He's traveling, was cleared for full practice. Unless there's a setback, I'd anticipate him playing tomorrow."
Claude Julien on Kevan Miller: "He was just cleared. We have some decisions to make before tomorrow's game."
And Zdeno Chara:
"He's day-to-day. I'd say he's doubtful for next two games. We'll see after that."
It sounds like David Pastrnak should return to the Bruins lineup after missing the past three games due to an upper-body injury. Getting Pastrnak's scoring presence back will be huge, as the B's have scored just six goals in the past three games.
Kevan Miller is a welcome sight back. I am curious to see how Miller fits under Bruce Cassidy's new system, as Cassidy was formerly his coach with the Providence Bruins at one point. His return can help take the pressure off of the guys on the right side of the blue line.
Chara's absence will definitely one that will be felt. The 39-year-old has turned some heads this year with his solid play at advancing age. It might not just be the Ottawa game he is out for too, which doesn't help at all. The Bruins return home for a game the next day, Nov. 25 against the struggling Calgary Flames.
These were the B's practice lines from this morning:
Forwards
Marchand – Bergeron – Pastrnak
Beleskey – Krejci – Backes
Spooner – Nash – Czarnik
Schaller – Moore – Kuraly – Hayes
Defense
Krug – McQuaid
Liles – Carlo
Morrow – K. Miller
C. Miller
Goalies
Rask
McIntyre
The first thing that jumps out to me is Colin Miller as the extra defenseman. I personally thought it would have been Adam McQuaid or Brandon Carlo. McQuaid just hasn't been great as of late and Carlo could use a rest. Carlo also didn't look the same without his giant buddy Big Z by his side for a lot of last night's game vs. the St. Louis Blues. I wonder if Carlo is given some rest against Calgary if Chara doesn't return. Johnny Gaudreau will not be in the Flames lineup on Friday, as he had surgery on a broken finger last Thursday. Nothing really stands out with the forward core or the goalies.
The reason why this game is so important is because it will show what the Bruins can do without their captain, and they are right behind Ottawa in the Atlantic Division standings. A regulation win would propel the B's into third place in the Atlantic Division. Just one point behind the second-place Tampa Bay Lightning.
Happy Thanksgiving to everyone who will be celebrating tomorrow. The Bruins will be looking to win an important divisional game against their Canadian foes.
This article originally appeared on