Boston Bruins Host the Carolina Hurricanes Tonight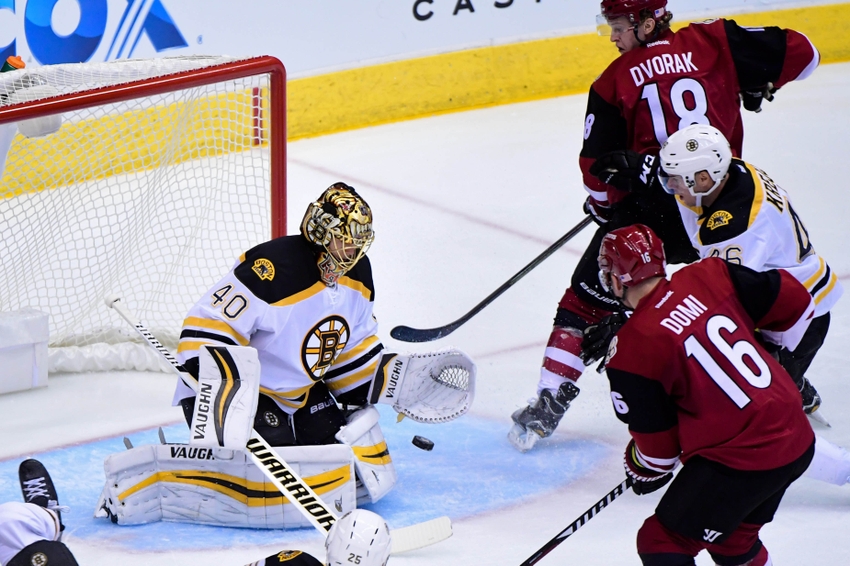 The Boston Bruins host the Carolina Hurricanes tonight in the first of three meeting between these teams and Carolina's only trip of the season to Boston. The Bruins are 12-10-1 thus far this season with a 5-5-0 mark on home ice, and currently sit in ninth place in the conference.
Despite being 5-5-1 on home ice, the Bruins are 4-2-0 in their last six at home, with an overall record of 5-4-1 in their last ten games. It appears Zdeno Chara will miss his fifth game, and that Noel Acciari will miss his 12th game, and will have to spend his 25th birthday watching the game from the ninth floor. The good news is that both players took part in the morning skate. John Michale-Liles is out as well, and will miss his second game due to a concussion.
The forwards should look like this, based on the morning skate:
Marchand-Bergeron-Pastrnak
Schaller-Krejci-Backes
Beleskey-Nash-Czarnik
Spooner-Moore-Hayes
Defensive pairings should be:
Krug-McQuaid
K. Miller-Carlo
Morrow-C. Miller
Tuukka Rask is expected to start in goal. His goals-against average over his last 10 starts is 1.40 (14 GA/601 Mins) and he has a .943 save percentage over that span (247 SA/233 saves).
The Hurricanes are 6-4-0 in their last 10 games, but have lost three out of four, including a loss last night in New York, where they dropped a 3-2 decision to the Rangers.  Carolina has the best penalty killing unit in the league, stopping 89.7% of the attempts.
The visitors line up should look like this tonight:
Forwards-
Skinner-Rask-Lindholm
Aho-Teravainen-Stempniak
McGinn-Ryan-Di Giuseppe
Nordstrom-McClement-Stalberg
Defense-
Hainsey-Faulk
Slavin-Pesce
Hanifin-Tennyson
Cam Ward will be in goal.
Noah Hannifin had two shots on goal,  one takeaway, 2 PIM, and was +1 in 14:57 of ice time last night against the rangers. He was Carolina's first-round draft pick in 2015, and the fifth overall pick.
More from Causeway Crowd
This article originally appeared on