Boston Bruins Home Record Still Troublesome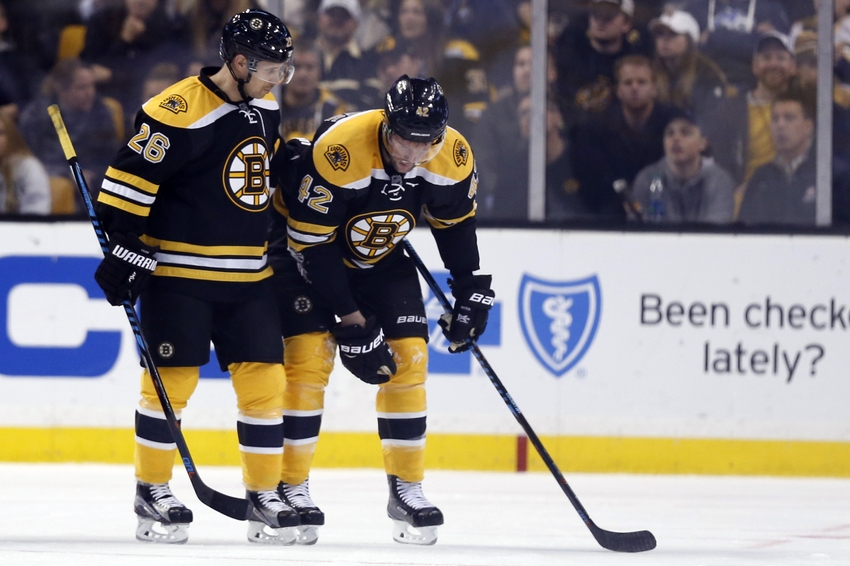 The Boston Bruins have found more success on the road than they have at the TD Garden. It's one of the issues that drives this year's team to exceed expectations.
In the last few seasons, Boston Bruins fans have been pleased with how well the Black and Gold do on the road. Unfortunately, the B's record at home has been rather underwhelming. This season is no exception. Going into Monday night's game against the Buffalo Sabres, the Bruins were just 1-3-0 in front of the hometown crowd.
It's been one of the things the Bruins have tried to work on this season. Still, it has become the elephant in the (locker) room that Claude Julien doesn't like to acknowledge.
"We try to stay away from talking about our home record because everybody else is talking about it. We have to focus on our jobs, and playing well enough to win hockey games. We can't get caught up in this whatever we want to call it, a curse, or lack of…or whatever it is," offered the Bruins bench boss on the B's disappointing home record.  "We just have to come out and play well. Our goal is to come out and win a hockey game [against the Sabres] and start our week off on the right foot. That's what we've talked about, and not so much about the other stuff."
The Bruins were able to do just that.  Powered by three power play goals (as many as they've had all season up to this point), the Boston Bruins cruised by Buffalo in a convincing 4-0 win at the TD Garden.
"We've been on the losing side of things at home. For whatever reason, we play so well on the road," said Torey Krug before Monday's game. "I don't know if it's matchups, or if we're worrying too much about matchups, or anything like that. But, we've got to figure out a way to bounce back at home, and make this a tough place for other teams to come into."
The Boston Bruins want to make TD Garden a difficult place to play. If the Bruins can continue to play a limited-error kind of game, they've got a shot. They've just got to tighten up on the discipline, avoid bad penalties, and bring a better power play team to the ice.
This article originally appeared on