Boston Bruins G Tuukka Rask Standing Strong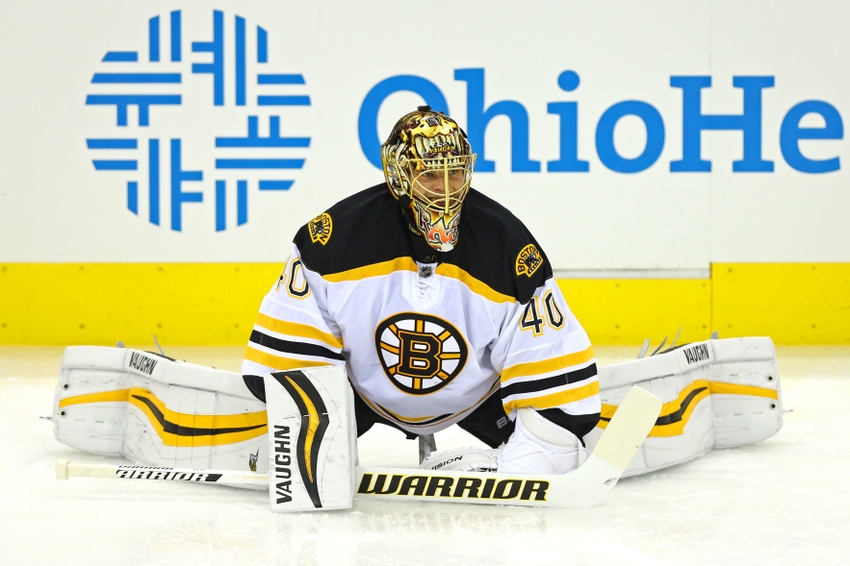 Boston Bruins G Tuukka Rask will look to continue his strong start with the black and gold, despite a few injury scares early in the season
Boston Bruins G Tuukka Rask has been a backbone for the black and gold for almost a decade. He continues to deliver when healthy and has become one of the best goalies in the NHL.
Unfortunately, due to recurring injury problems, Rask has already missed some time in 2016-17.
After starting the season opener, Rask was unable to start on October 15 against the Toronto Maple Leafs. The Bruins lost that game 4-1 with Anton Khudobin playing goal. It was said that Rask sustained the injury in the third period against the Blue Jackets, and it was minor soreness that kept him out of the second game.
Rask returned to the crease on October 17, and delivered in a 4-1 win against the Winnipeg Jets. He went on to play the following game against the New Jersey Devils, but failed to dress for the following game against the Montreal Canadiens.
He missed the following two games against the Minnesota Wild and New York Rangers, which the Bruins lost by a combined score of 10-2. Rask did not make his next start till last Saturday against the Detroit Red Wings, where he posted his first shutout of the season. Needless to say, when Rask suits up for the Bruins, they have been virtually unstoppable.
So far this season, Rask is 4-0-0 with a 1.26 goals against average and 0.958 save percentage. When he was unable to start for the Bruins, they lost every game, primarily due to poor goaltending. Khudobin, Subban and McIntyre were all given shots with the same team, but they failed to record a win in his absence. With that said, there may not be a more important player than Rask on the Bruins roster.
Are the Bruins Stanley Cup Contenders With Rask?
When you consider just how good the Bruins have been when Rask is in net, it is hard to ignore their playoff potential. Most of this team has been there before, and several young players are making the jump to full-time roles.
Brad Marchand has become an NHL superstar. Some wondered if he would be able to carry over the same production from the World Cup, but he has not disappointed. The winger has three goals and seven assists after eight games, and has maintained a plus-7 rating with 17 shots on net.
Get the FanSided App
David Pastrnak is also turning heads in Boston. Despite his suspension, Pastrnak has five goals and eight points on 26 shots. He has also maintained a plus-7 rating and leads all Bruins forwards with a 19.2 shooting percentage.
On defense, the re-emergence of Zdeno Chara has been a welcomed surprise. Even without Torey Krug performing at his full capacity, young blue liner Brandon Carlo has really picked up the slack. With John-Michael Liles, Adam McQuaid, Colin Miller and Joe Morrow in the mix, the Bruins are a fairly underrated defensive group.
Even with all that jazz, the Bruins are still 0-4 without Rask. Malcolm Subban tried his best impression but failed miserably, and Zane McIntyre is doing the best he can as well. Needless to say, the Bruins are heavily dependent on Rask, and a lengthy absence would be detrimental to their season.
If Rask can stay healthy, the Bruins are a dangerous team. They have proven scoring power up front, and have recovered nicely from the horrible Tyler Seguin deal. Their improved top six is turning heads, while their underrated bottom six is playing their role to perfection.
With their defense playing well and their youngsters coming together, there may not be a better time for the Bruins to go for another Stanley Cup run. However, to keep their hopes alive, ensuring Rask's health for the rest of the season should be their first priority.
This article originally appeared on