Boston Bruins Fans: Become the FanSided Sports Fan of the Year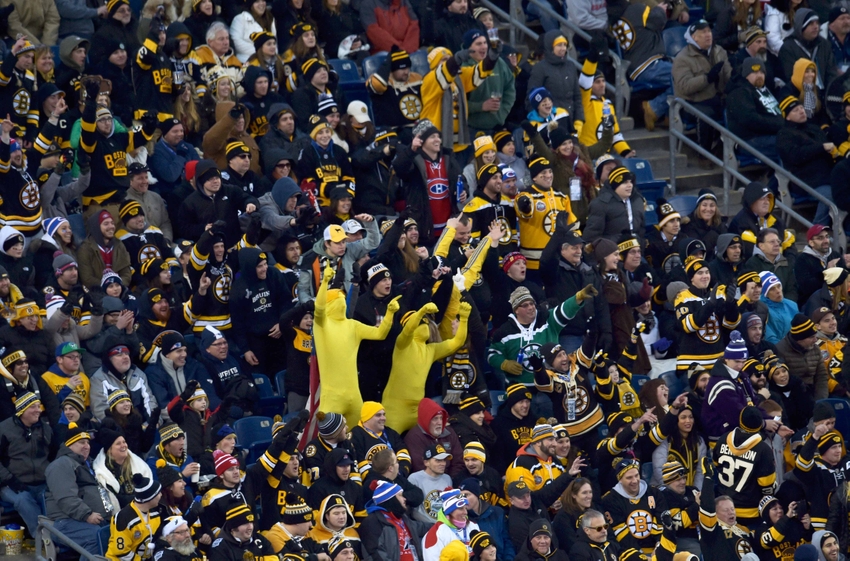 Boston Bruins Fans: Become the FanSided Sports Fan of the Year for Everything You Do for the Game
There's no denying that Boston is one of the greatest sports cities in the entire world. It's not easy to support four major sports teams, but the city of Boston has done so for decades without batting an eye! It's fanbases the likes of Boston's that prompted this FanSided Sports Fan of the Year award!
FanSided is willing to send you and a guest to New York City to attend the annual Sports Illustrated Sportsperson of the Year event where you could be named Sports Fan of the Year!
Imagine Lou Gehrig giving his farewell speech to a vacant Yankee Stadium or Michael Jordan hitting "The Shot" in front of empty seats. Without the fans, there is no roar, there is no electricity, there is no glory.
There have been many moments in Boston that were made better because of the fans. Whether it's the pop from the crowds at Fenway Park when David Ortiz would launch bombs over the Green Monster, or the cheers when the muskets fire after a Patriots touchdown, no fanbase beats the Boston fanbase.
What Makes Someone the FanSided Fan of the Year?
The FanSided Sports Fan of the Year is a person who exemplifies dedication, integrity and "Fansmanship" all for the love of the game.
What is "Fansmanship"? Just as athletes exhibit and strive for good sportsmanship, fans strive to exhibit good Fansmanship. Good Fansmanship means representing the teams you follow and the communities those teams represent in a positive way at all times thus perpetuating all that is good about sports and sports fandom. Every fan has a story. We want to hear yours.
Be sure to read the full contest rules as restrictions do apply. We can't wait to start reading/viewing your submissions.
More from Causeway Crowd
This article originally appeared on