Boston Bruins Defenseman John-Michael Liles Out Indefinitely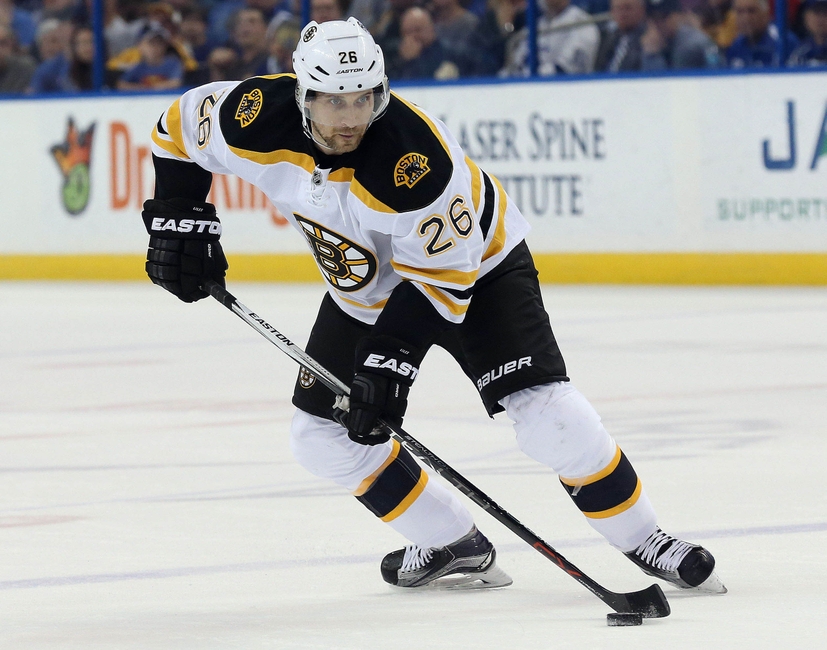 Boston Bruins Defenseman John-Michael Liles Out Indefinitely With Concussion
The Boston Bruins will be without defenseman John-Michael Liles for an indefinite period of time. The 36-year-old defenseman went head-first into the boards and suffered a concussion in the Bruins 4-1 victory over the Tampa Bay Lightning on Saturday. Liles tripped over goaltender Ben Bishop's stick as the veteran goalie tried to play the puck – it was unintentional, but still damaging.
Liles has played well for the Bruins in a bottom-pairing capacity so far this season despite recording just five assists in 22 games. The injury is also coming at a bad time with captain Zdeno Chara out of the lineup with a lower-body injury.
Fortunately, the Bruins do have Kevan Miller back in the lineup. Though it's easy to find fault with the 29-year-old defenseman, he looked sharp for the Bruins against the Philadelphia Flyers on Tuesday in their 3-2 shootout loss. When Chara returns to the lineup, Miller will likely return to a bottom-pairing role and should see his minutes become more effective. Additionally, the Bruins also have Colin Miller and Joe Morrow who have stepped up at various points this season, though they have also had their own faults as well.
Torey Krug stepped up in a big way for the Bruins against the Flyers, however. As CSNNE's Joe Haggerty described, Krug played "like a No. 1 defenseman" Tuesday in Philadelphia. Krug finished the game with a game-high 25:53 of ic time as well as two primary assists on both of the Bruins goals in the third period to tie the game up. Krug also finished with a plus-one rating and six shot attempts.
For now, the Bruins will need to look ahead to their matchup with the Carolina Hurricanes that will come at home on Thursday. With 25 points, the Bruins only sit two points out of third place in the Atlantic Division with the Tampa Bay Lightning currently holding 27 points with one more game played than Boston.
More from Causeway Crowd
This article originally appeared on