Boston Bruins: David Pastrnak Returns To The Lineup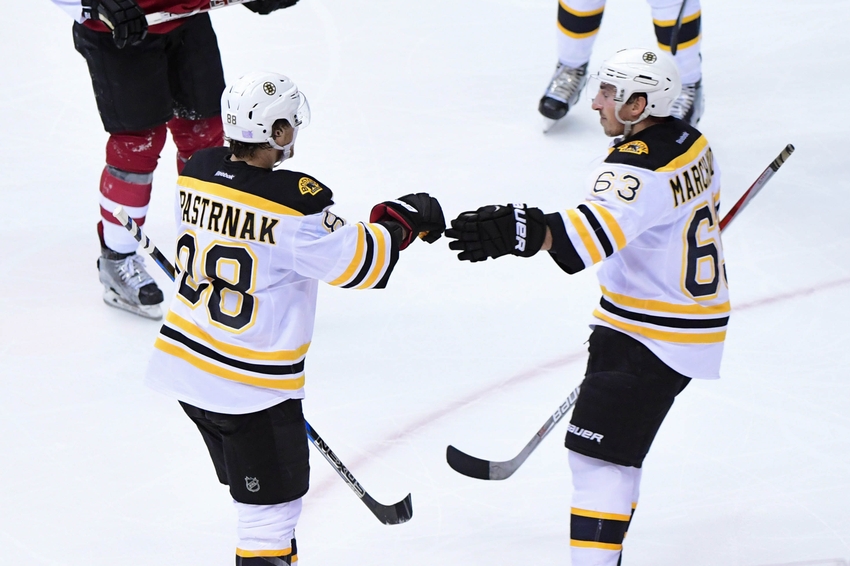 The return of David Pastrnak is a welcome relief to the Boston Bruins. With the loss of their Zdeno Chara, the B's will have to double down on the offense over the next few days.
Boston Bruins forward David Pastrnak will be back in the lineup against the Ottawa Senators. The 20-year old forward had missed the last three games with an injury.  With the loss of their number one defenseman, the B's will have to put more shots on net. They'll also need Tuukka Rask to be at the top of his game until Chara returns.
Pastrnak's return was a near game-time decision for the Boston Bruins.  He had been practicing with the team the last few days, but there was still a possibility of the B's top goal scorer being out for yet another game.
"The hope is that David is going to be able to play barring any setbacks with him prior to tomorrow night in Ottawa," said Claude Julien of Pastrnak, who was back in his accustomed spot alongside Patrice Bergeron and Brad Marchand at yesterday's practice in Brighton. "So if there aren't setbacks, and we're not expecting any, then he'll be back in."
David Pastrnak isn't the only Bruin back in the lineup after an injury tonight. Bruins defenseman Kevan Miller will be playing in his first game of the 2016-17 season after sustaining a hand injury in the last preseason game.
David Pastrnak's return has already been felt by the Bruins. Pastrnak put up his team-leading 11th goal of the season at the end of the first period in the B's Thanksgiving game against the Ottawa Senators.
This article originally appeared on