Boston Bruins: Critical Year For David Krejci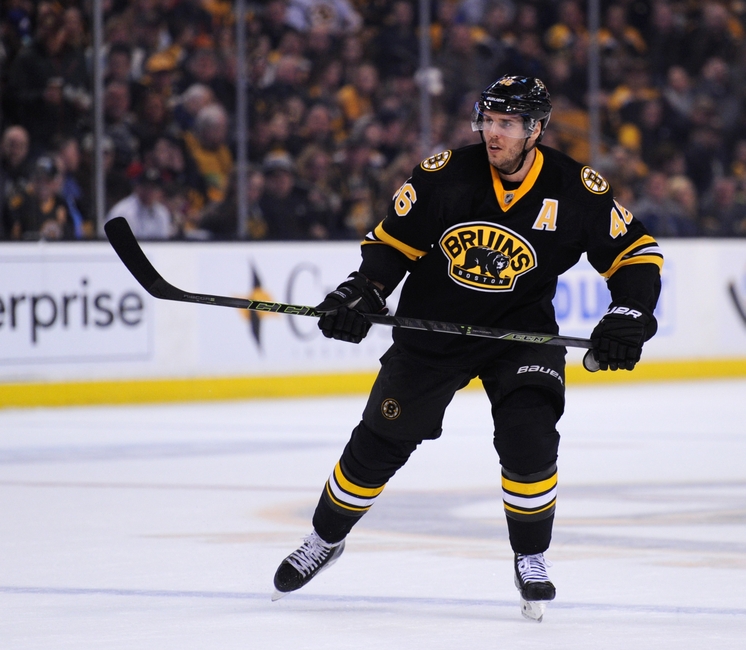 Boston Bruins forward David Krejci knows this will be an important year for him and the team.
Boston Bruins G Malcolm Subban Could Be On Las Vegas' Radar
The Boston Bruins have failed to make the playoffs the last two seasons. No one feels this pain more keenly than Bruins alternate captain David Krejci. He's been battling injuries the last two seasons. Those injuries kept Krejci out of critical games, and his lack of production and presence cost the team dearly.
Now as the Bruins head into training camp, the 30-year old Czech native is ready to do all he can to have a solid 82-game season. Krejci and the Bruins medical staff are working hard on a reasonable rehabilitation program, and hopes are high that Krejci will be able to start on opening night on October 13.
"I'm pretty positive I will be, but it's kind of hard to say," offered Krejci to the media. "Everything with how we're going right now is looking good. We're going with week by week plan and [Monday] I started with starts and stops. It felt pretty good. It's obviously not 100 percent, but the thing I did today was pretty good. Hopefully, I can join the guys next week and go from there."
Once Krejci is healthy, he'll have to form a new second line for the Bruins. Krejci hasn't had the luck Patrice Bergeron has had over the years, as he has constantly had to make new lines. In the last few seasons, he's lost solid players like Nathan Horton, Jarome Iginla, Milan Lucic, and most recently Loui Eriksson.
So, who will end up as Krejci's linemates? Half the current roster plus a few of the prospects have been mentioned. Could the Bruins move Ryan Spooner to give David Backes the third line center job? Could the B's go with a more established player like Matt Beleskey, or go with a young player like Frank Vatrano.
And that's just the left wing.
It's probable that the Bruins keep David Pastrnak with Krecji. Most of the above players could rotate into a right wing spot as well.
"This is the place I want to be and where I want to finish my career." – David Krejci on his hopes for his Bruins career
Personally, I say pair Krejci up with David Backes and Matt Beleskey. Both are proven top-six forwards. They bring the appropriate levels of snarl and scoring to the line. If the Bruins are going to double down on offense and hope for the best on the blueline, this pairing makes an awful lot of sense.
(I'd also move Pastrnak to the Bergeron line. Bergeron and Brad Marchand have superhuman chemistry, and it wouldn't take much to get the young Czech tapped into the hive mind.)
Krejci was excited to work with Backes from the moment Don Sweeney gave him a call to tell him about the signing. Putting those two together could generta
"When they signed [Backes], I was like 'This is awesome. It's going to be great, they signed a guy like that, and it's going to make our team so much better.' Then there were rumors that I was going the other way," lamented Krejci just before the start of camp."It wasn't really fun, but Donnie [Sweeney] called me, I don't know if it was the same day or the next day, and he told what his plans are. I told him I was really excited, but it was tough to see my name in the rumors and stuff.
"He's a great player, and I'm really looking forward to meeting him. And maybe play with him, who knows?"
A healthy Krejci is a very dangerous Krejci. The Bruins forward started out like gangbusters at the start of last season. He had 15 points (seven goals) in his first 10 games with Boston. If Krejci is good to go on day one, and can stay healthy this season, the Bruins fans should be rewarded with a playoff run in April.
More from Causeway Crowd
This article originally appeared on