Boston Bruins: Buffalo Pokes The Power Play Bear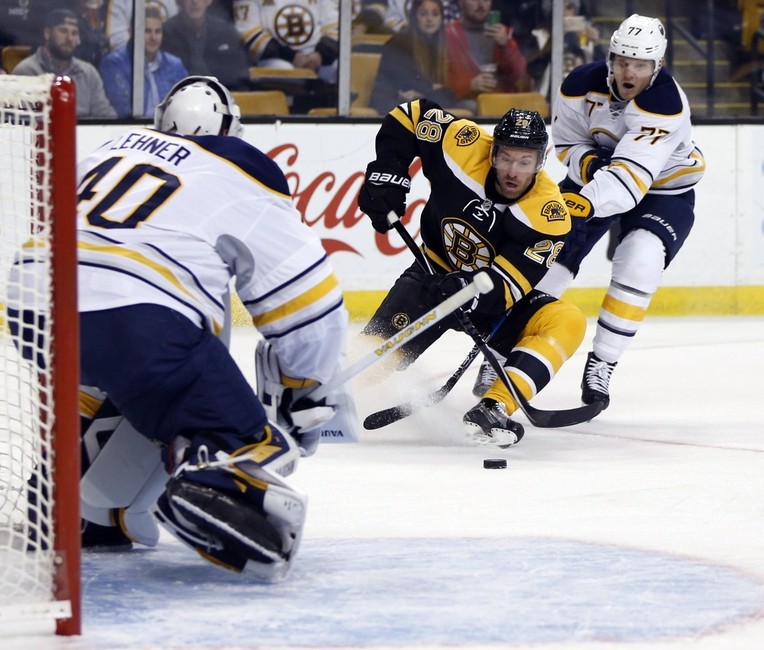 The Boston Bruins have had some rough times with their special teams this season. Their power play ranked among the worst in the league, and they even gave up a pair of shorthanded goals to the Rangers this weekend.
The Boston Bruins power play came alive for three goals in a solid 4-0 victory for the Black and Gold over the Buffalo Sabres at TD Garden. The three power play goals in tonight's game matched the Bruins power play output in the first 11 games of the season.
Boston's special teams showed up today, and they played to win. The B's power play went three for eight tonight. Their penalty kill went three for three. The Bruins only gave a single rough play on Brian Gionta, but Tuukka Rask stuffed that attempt, and the other 31 shots on goal as the Finnish netminder earned his second shutout of the year.
Rask's shutout is the 32nd of his career. That puts him ahead of Tim Thomas for third all-time (and just three shutouts behind Frank Brimsek) for Boston Bruins goaltenders.
Boston opened up the scoring on Buffalo in the second period. B's forward Brad Marchand got off the first power play strike goal aided by a recently improved Matt Beleskey. Beleskey is working his way back to the kind of play he was for the Bruins last season.
Bruins forward David Krejci finally got to light the lamp with his first goal of the 2016-17 season.  While the Krejci goal was scored on a 5-on-3, it can only be a boost for Krejci moving forward.
It certainly helped the Bruins that the Sabres weren't helping out their goaltender, Robin Lehner.
Riley Nash also earned his first goal of the season. While Matt Beleskey wasn't credited with an assist, it was his efforts that led to Nash's tally.  David Pastrnak put up the third and final power play goal (His eighth of the season, good enough to be tied for the lead in the NHL) to give the B's the 4-0 lead.
The Bruins should take the two points and be happy. But the B's should also take a look at what happened to Buffalo and apply that lesson moving forward. They got to see what happens when their opponent makes bad decisions on the ice.
This article originally appeared on