Boston Bruins: Bridging The Gap To A Brighter Future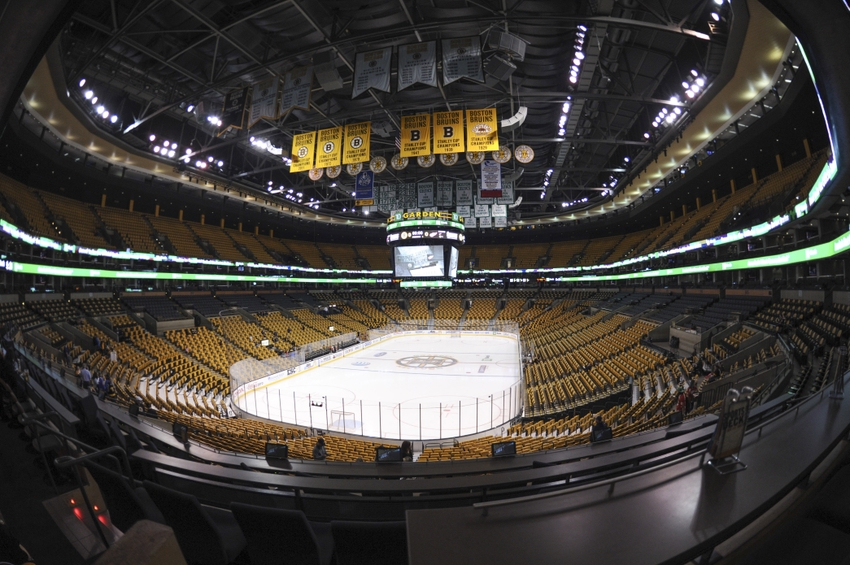 For Bruins, Bridging The Gap Between Past Failures and The Promising Future Can Be Done With Minimal Loss, Minimal Commitment, And At Minimal Cost
Let's get one thing out of the way, right off the bat: The Bruins are not winning the Stanley Cup this season. It's just not happening. Don Sweeney could begin the 2016-2017 season with his current roster, or he could swing a trade for that elusive Top 4 defenseman. Regardless, this upcoming season will not end with champagne and duck boats, and that's something every fan of the Black and Gold needs to really, truly let sink in to their thick, New England skulls.
Now that we have effectively adjusted our outlook, we can begin to take stock of what this upcoming season truly is: A bridge year. Boston has missed the playoffs on the last day of the season each of the past two years. They've also stockpiled high draft picks, stepping to the podium five times in the first round, and another four times in the second round over that same period of time. With the promise of tomorrow just out of reach, and the failures of the past "closer than they appear" in their sideview mirrors, this is a statement season for Boston. One that says,  "We might not take it all, but we're back…circle the date."
Mojo, swagger, and snarl aside, there's still a large, black and gold elephant in the dressing room. This Bruins team has a subpar defensive unit, and failure to address this prior to puck drop on October 13 is….insane.
"Insanity is doing the same thing over and over again, and expecting different results."
As a Harvard Man, one must assume Don Sweeney is familiar with the aforementioned Einstein quote. Truth be told, the season starts in four weeks, and he has yet to prove it. The maligned and overmatched unit remains untouched since last season, aside from the removal of Dennis Seidenberg. Seids was a shadow of his former self, but hardly a player whose removal immediately results in "addition by subtraction."
Zdeno Chara turns 40 this season, his ability declines yearly, and his mobility makes Drew Bledsoe look like Russell Wilson. Adam McQuaid and Kevan Miller turn 30 and 29 respectively this season. If they haven't become Top 4 defensemen by now….they won't. Torey Krug had shoulder surgery this offseason, and might not be healthy enough to play once the puck drops on October 13. Brandon Carlo might be the next Johnny Boychuk, but he will not be the next Johnny Boychuk this season. And we're all very excited about Colin Miller, but relying on a player wither 42 career games under his belt to lock down a Top Four role is a recipe for disaster.
So if the prices are too high for Shattenkirk and Fowler, Winnipeg remains steadfast with Trouba, and a promising future lies just out of reach, what can Sweeney and the Bruins do?
It's a bridge year. Acquire a bridge player.
Dennis Wideman is heading into the final year of his contract. And he's doing so for a team that needs to cut salary. Wideman's cap hit is $5.25 million for the Gaudreau-less Flames, who, upon signing Johnny Hockey, will lack the flexibility henceforth to address any roster deficiencies. Deficiencies which currently exist. It IS still the Calgary Flames.
Dennis Wideman has worn the Spoked B before (a fact I'm sure some of my readers will remind me of with exasperation and some choice words in the comments section). Dennis was certainly the occasional menace…that much is true. He's also an upgrade to the current corps, and his acquisition could come surprisingly easily, and with minimal cost. He could easily slide in next to old partner Zdeno Chara or JM Liles and also anchor a power play unit, allowing Chara to catch a breather with the man advantage.
Calgary has a fantastic one-two punch in Sean Monahan and the soon-to-be-signed Johnny Gaudreau. Sam Bennett is starting to show glimpses of why he was the 4th overall pick in the 2014 draft. Troy Brouwer, Mikael Backlund and Michael Frolik are solid veteran complimentary forwards. Beyond that, there's really not much to write home about. Lance Bouma, Lindon Vey, Brandon Bollig, Matt Stajan, and Michael Ferland will occupy five of the six spots on the team's third and fourth lines. In a division with San Jose, Los Angeles, Anaheim, and the rising Edmonton Oilers, that's probably not a good thing.
With deficiencies in their Bottom Six, and talented young rearguards in Tyler Wotherspoon and Oliver Kylington looking to earn roster spots behind Giordano, Brodie, and our old pal Dougie, Calgary could certainly look to move Wideman as a means of clearing some cap space following Gaudreau's inevitable (and pricey) new contract. Should Boston offer Jimmy Hayes in return, I believe Brad Treliving would be hard-pressed to not pull the trigger. He'd be upgrading his Bottom Six, shedding $3 million dollars off the salary cap, and putting the negative press and weirdness that was last season's 20 game suspension, appeal, and subsequent "concussion defense," firmly in the past.
Boston, in turn, would be upgrading their defense, and the aforementioned trade would still leave the Bruins with roughly $3 million in cap space this season. Sweeney would then need to make a subsequent move to make room for Wideman. That $3 million figure would then rise should Boston decide to swap out Morrow or McQuaid to recoup draft picks lost in the Rinaldo, Stempniak, and Liles trades. They could let Wideman walk at season's end, and once again enjoy the flexibility necessary to re-sign pending free agents Brad Marchand, David Pastrnak, and Ryan Spooner (for the right price).
Used in conjunction with Chara's declining cap hit ($3 million less next season), the likely loss of Adam McQuaid or Kevan Miller to the Las Vegas Expansion Team, and the departure of JM Liles, next year's Bruins could have some serious money to throw around. With help on the way in the form of multpile ELCs, money to burn in free agency, and a core still largely in its prime, the Bruins could quickly turn back into the perennial contenders of recent memory.
While Wideman is hardly the kind of foundational defenseman the Bruins wish to acquire, the prevailing hope and belief is that that player or players currently reside within the oranization. McAvoy, Carlo, Zboril, and Lauzon lead the way for a very promising cadre of prospects, but all remain at least a year away from making an impact (with all due fairness to Carlo, the most likely to see ice time in Boston this season). Bridging the gap to that point shouldn't fall squarely on the shoulders of Torey Krug, Colin Miller, and the misfit toys that currently dot the lineup.
Should Boston wish to take the next step as an organization, and should Cam Neely, Don Sweeney, and Claude Julien wish to be around to take part in the ascent, Boston cannot afford to go into the upcoming season with their current set of defensemen. A player like Dennis Wideman could push the team over the hump and into the playoffs, and help foster some positivity and playoff experience on a Boston roster that figures to soon be MUCH younger than we're accustomed to seeing.
If prices are too high to acquire long-term help, and the future not for sale, swapping Jimmy Hayes for The WideDog is a reasonable, realistic way to get folks in Boston off the bottle and back on the Bruins wagon. We might not get duck boats and bubbly, but at least we'd have hockey in May. That should be the goal…at least until the kids show up in Beantown.
This article originally appeared on