Boston Bruins Are A Top Five Financial Franchise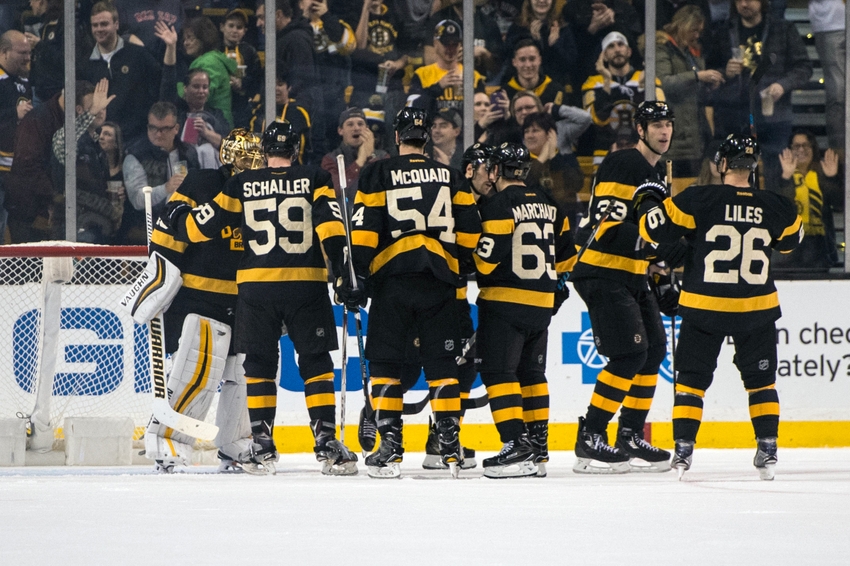 According to the annual Forbes assessments of NHL teams worth, the Boston Bruins find themselves as one of the top five teams in the National Hockey League.
Forbes released their annual report on the net worth of all the teams in the National Hockey League.  The Boston Bruins find themselves among the top five teams in the league. According to Forbes, the Black and Gold are worth $800 million dollars.
There are four teams that are worth more than the Bruins. Two are in the US, and the other two are in Canada. That's a little bit of a surprise  when you look at the state of the Canadian dollar right now. What is surprising is that only two of the top five teams have won a Stanley Cup this decade.
So, what teams are ahead of the Boston Bruins? The most valuable team in the NHL right now is the New York Rangers. The Rangers are reported to have a value of $1.25 billion dollars. Behind the Rangers in net worth are the Montreal Canadiens ($1.12 billion), Toronto Maple Leafs ($1.1 billion) and Chicago Blackhawks ($925 million).
The Bruins value increased seven percent over last year, and according to Forbes generated revenues of $169 million. Not bad for a team that's missed the playoffs for the last two years. It certainly didn't hurt that the Bruins are currently on a 300+ streak of sold out home games.
The Bruins are healthy financially. That's a win in itself. There are eight teams operating in the red right now. There are also several teams that are in deep financial trouble (no surprise, Bettman's personal boondoggle in the desert, the Arizona Coyotes are among them).
When it comes to the healthy state of the Bruins finances, a lot of credit has to go to (I can't believe I'm saying this) to Jeremy Jacobs. The Boston Bruins owner was savvy enough to open up a brand new training facility closer to Boston. He also saw the wisdom in opening up a whole new complex around the TD Garden that will only increase the team's worth down the road.
Right now, the Boston Bruins are playing some Jekyll-and-Hyde hockey.  Still, the Black and Gold are clawing their way back into the playoff race. While the team may not be poised for a Stanley Cup Final this year, their financial future looks a lot more certain.
This article originally appeared on