Boston Bruins: Accentuate The Positive In A Loss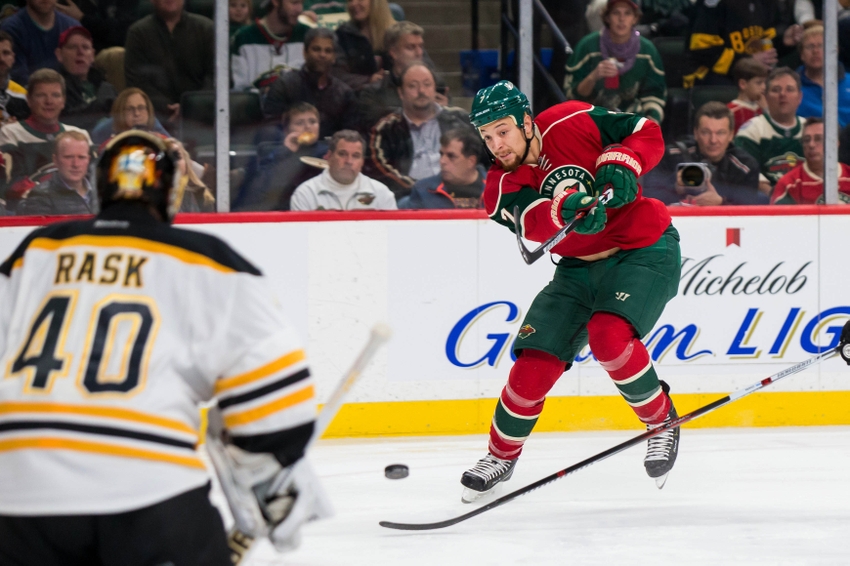 Sometimes you can have a great game and still end up on the wrong side of the scoreboard. That was the case for the Boston Bruins who lost 1-0 to the Minnesota Wild.  A shot bounced off Adam McQuaid, then Tuukka Rask to find its way into the net with just 44 seconds left in regulation.
"It's frustrating you know, we're 30 seconds away from getting a point and potentially two, so it's tough to throw a game away like that," said Bruins forward Brad Marchand of the team's performance post-game.
 "I think we've got to produce a little bit more. We're not scoring enough to win games right now. Sometimes you have to score three and four goals, so we need to bear down on our chances and if we do that, hopefully it will help us win a few more games."
The Boston Bruins played a solid defensive game throughout. Whenever there was a slip-up, Rask had the Bruins back.  The Bruins still have the best away record in the NHL. They're also showing other teams that they are once again capable of playing three-zone, two-way, defensive-minded hockey.
"Bounces were one-on-one and then ours was just an offside and theirs was a goal, so yeah," said Rask about the Wild's goal. "But after two periods, when it's 0-0, you feel like it's either going to be some kind of a breakdown or a lucky bounce, and that's what happened."
Tuukka Rask's numbers only got better with Thursday's game. Rask's goals against average in now 1.49 and his save percentage has improved to .947. While it's still a little early to call it, Rask and Montreal goaltender Carey Price appear to be in a neck-and-neck race for the Vezina.
Other than the loss, the fans should be pleased with the Bruins performance on Thursday. They're playing the kind of game of that usually brings home two points. The Wild just got a little puck luck at the wrong time.
"Obviously we're not giving up much," said B's forward Matt Beleskey. "Tuukks made a couple of big saves, but I think we're playing pretty well defensively and obviously our power play would like to get one there, but our penalty kill was good as well, so lots of positives to take from it, just have to move on to the next game."
Still, the Bruins will be looking for improvements to their game. Members of the team discussed what they could do to in the future to see more close games go their way.
 "Bearing down, and also communicating a little bit better in our zone," suggested Bruins alternate captain Patrice Bergeron. "And finding ways to get the puck out, and not having to spend so much time and waste so much energy defensively, and have more O-zone time by doing that."
This article originally appeared on