Boston Bruins: 2016-2017 Regular Season Predictions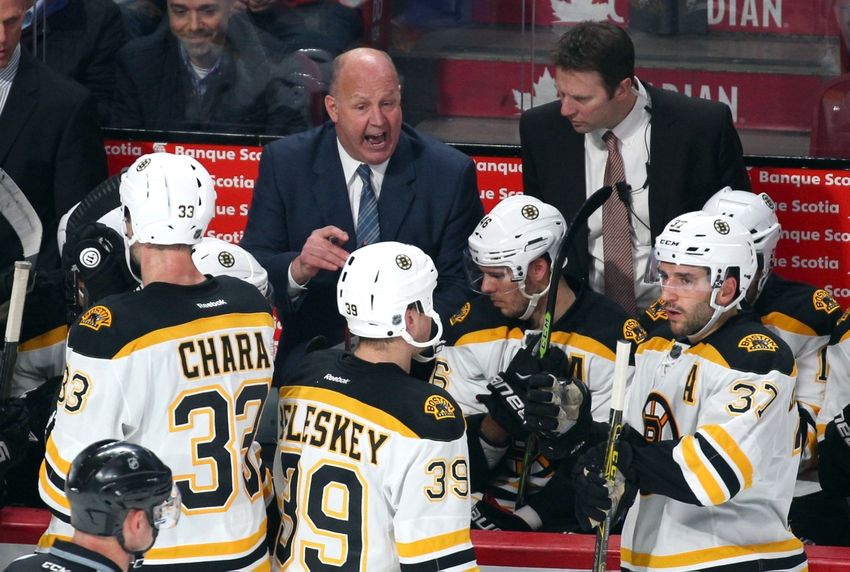 The 2016-2017 Boston Bruins season begins on Thursday. What will the 2016-2017 season entail for the black and gold and will they return to the playoffs?
It's finally here, Boston Bruins regular season hockey is back this week beginning Thursday, Oct. 13. The week before the start of the regular season is full of predictions and outlooks. So here is mine:
Regular Season Record
41-31-10: 92 points, no playoffs
In terms of their record, I personally don't think it will be much different than their 2015-2016 record of 42-31-9. One less win, same losses, one more loss in extra time and one less point. But in the end, the same result. No playoffs. My opinion may change with a trade for a solid puck-moving defenseman. It will be another season where every game matters, but the black and gold will come up just short.
Scoring Leaders
Points Leader: Patrice Bergeron: 31 goals, 45 assists, 76 points
Goals Leader: Brad Marchand: 41 goals, 30 assists, 71 points
Assists Leader: Patrice Bergeron: 31 goals, 45 assists, 76 points
Bergeron will break out for a career high in points while tallying the most assists on the roster. David Krejci will be right behind him. Additionally, watch out for David Pastrnak up there as well. If he gets consistently good playing time, Pasta is set for a breakout season alongsideKrejci or Bergeron. He won't be the only one tallying career high's, as Brad Marchand will shatter his personal goals record with 41.
Lines
*These lines are what I believe have the potential to be the best lines. Regardless of current injuries.
Forwards
Marchand-Bergeron-Pastrnak
Spooner-Krejci-Backes
Beleskey-Czarnik*-Vatrano*
Heinen-Moore-Hayes
Acciari/Nash
Defense
Chara-C. Miller
Krug-K. Miller*
Liles-Carlo
O'Gara/McQuaid*
Goalies
Rask
Khudobin
When both are healthy, the idea of Austin Czarnik and Frank Vatrano is very exciting. Another duo I am looking forward to this year is the possibility of John-Michael Liles and the rookie Brandon Carlo. Two guys who are very different, in terms of size and age, gelled well together during the preseason. To be specific, Liles is 35 and 5 foot 11, 185 pounds, while Carlo is 19 and 6 foot 5, 203 pounds.
Tuukka Rask is another player I am curious to watch this year. He's not a new face, but I see the potential for improvement on his 2015-2016 stats. The defense in front of him hasn't necessarily improved substantially, but I see Tuukka heading back in the right direction. Having a couple more big, defensively sound guys in front of him like Brandon Carlo and Rob O'Gara could be very valuable to an improved 2016-2017 campaign in net for Tuukka Rask.
Bounce Back Player
Torey Krug
Torey Krug didn't necessarily have a bad season next year, but it was a weird one. When Krug broke onto the scene in the 2011-2012 season, he immediately showed promise, especially offensively. Last season, on the other hand, he notched just four goals, but he did also notch 40 assists, which was a career high. I see Torey Krug seeing a point increase fresh off a new contract extension in the offseason. 10-15 goals and around 50-55 points should be in order for Krug as well.
In the end, Boston Bruins hockey finally returns Thursday night and I am more than excited. Let's hope I am wrong and we see some playoff hockey!
This article originally appeared on