Blocked shots burning Rangers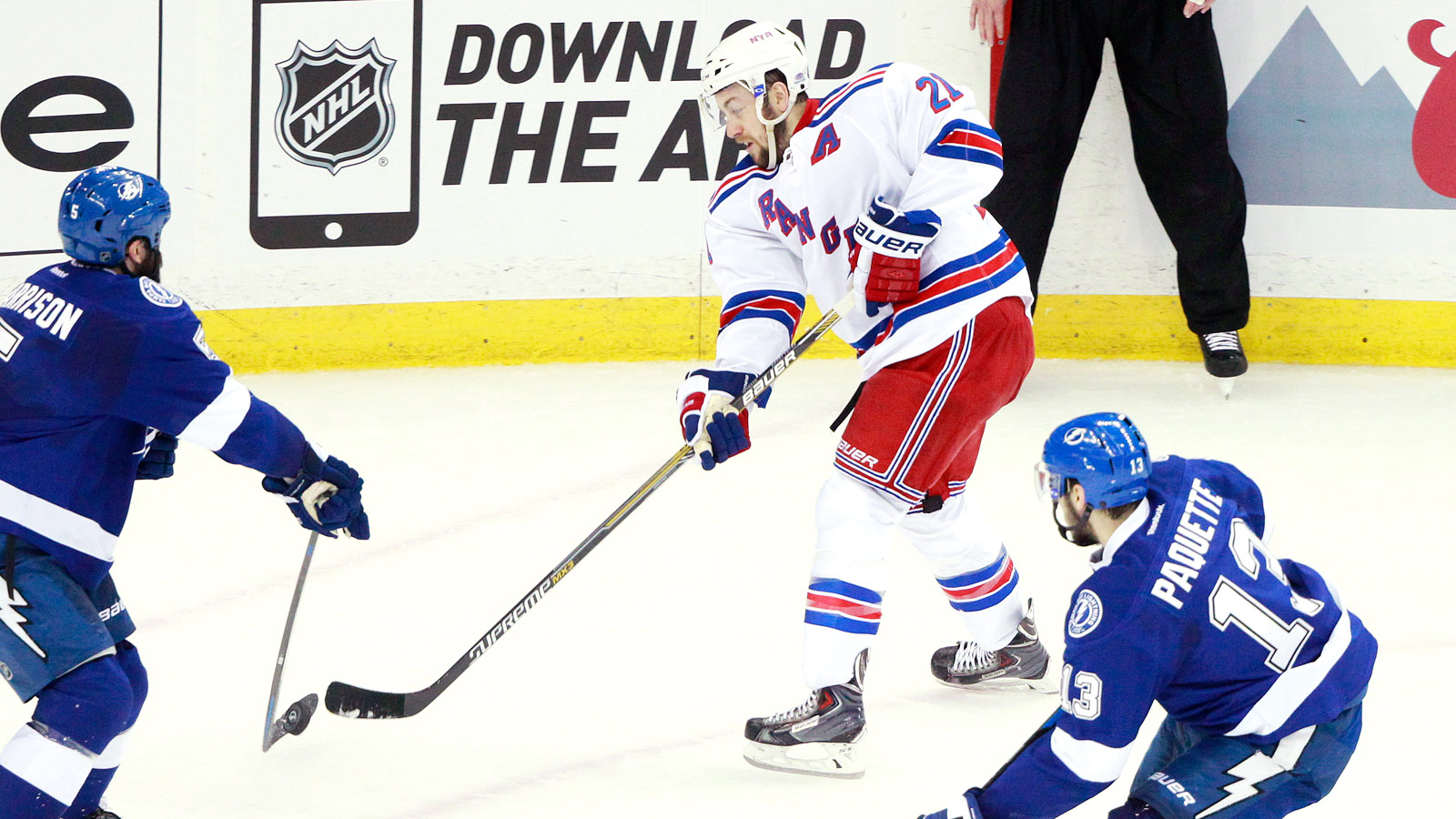 The Rangers could not get anything going on offense in a Game 5 shutout Sunday, and the Lightning's shot-blocking efforts played a large role in that scoring frustration.
Tampa upped the defense, blocking 24 New York shots in Game 5. That number is astronomical in contrast to Tampa's totals in earlier games, as the Lightning got in the way of 22 shots combined between Games 3 and 4 of the series. The Rangers were able to put 26 shots on net in Game 5, but the 24 blocked shots took away nearly half of their offensive opportunities.
If the statistics are getting the Rangers down, however, New York is not showing it. Center Derek Stepan told reporters on Monday that the team is confident heading into Game 6.
"We find a way to get it done," Stepan said to the media. "We don't really panic, we don't really find anything to get down on ourselves. We play confident; we stick to the keys that let us be successful during the year."
(h/t NHL)
Photo credit: Kim Klement-USA TODAY Sports