Blackhawks vs. Blues live stream: Watch online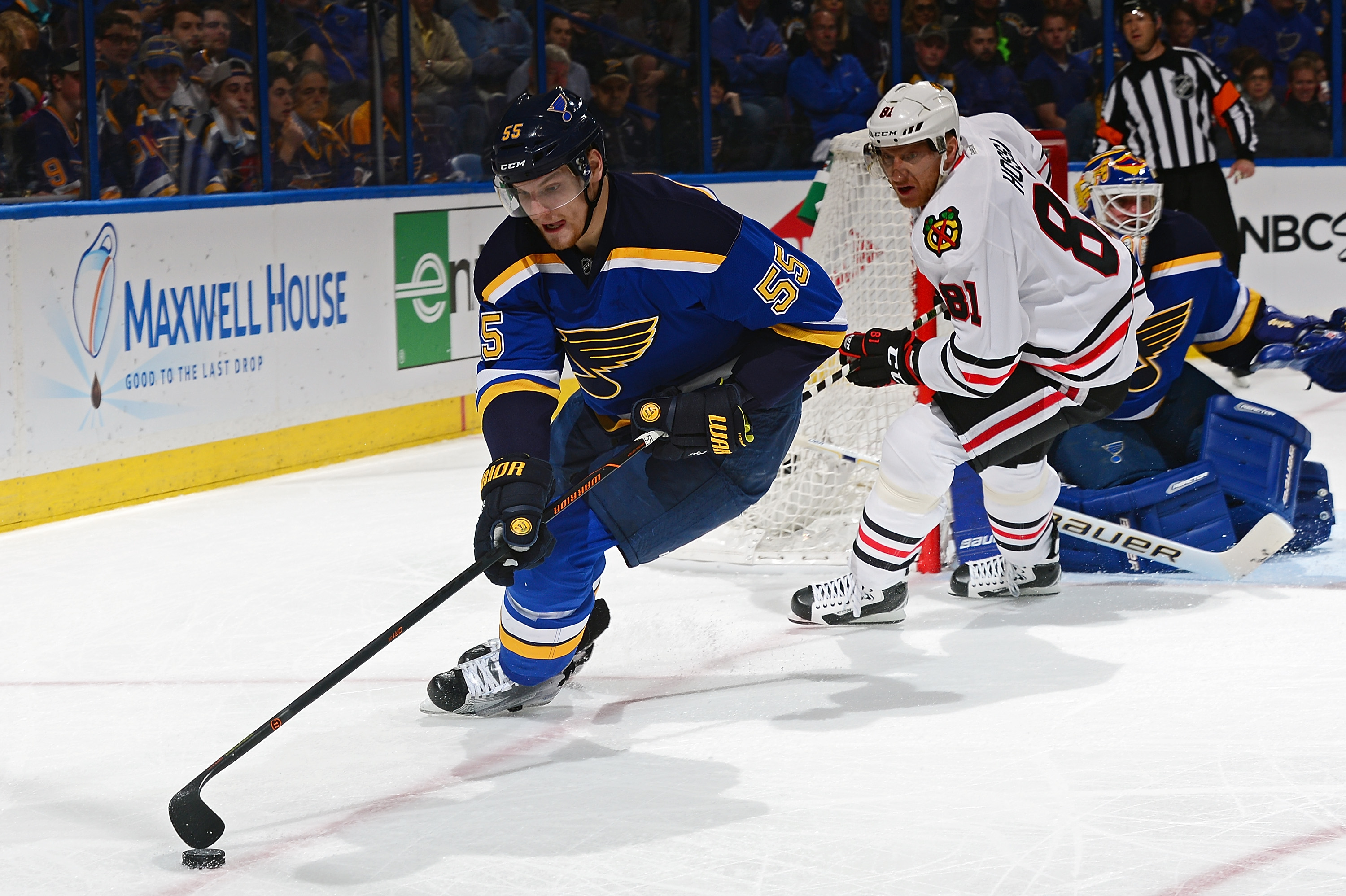 The St. Louis Blues will host the Chicago Blackhawks for a faceoff on Wednesday night. Here's how you can watch this NHL game via live streaming. 
On Wednesday November 9, the Chicago Blackhawks (9-3-1) will travel down to the Scottrade Center for a 8:00 p.m. ET faceoff against the St. Louis Blues (7-4-2). The game will be shown on NBCSN nationally. For those of you with an NHL.tv subscription, it will not be available.
Chicago enters the game with a six game winning streak. Ever since they lost to the Columbus Blue Jackets 3-2 back in October, they have at least one point in their last eight games. Corey Crawford has been one of the best goalies in the NHL this season, carrying the Blackhawks at times. They will look to get a huge win over their Central Division foe and add to their momentum. Chicago has a 5-2-1 record on the road this season.
On the other side of the ice, the Blues enter Wednesday's game having won their last two games. They won both of their games last weekend, beating the Blue Jackets and the Avalanche. At the Scottrade Center, the Blues have been an extremely good team with a 5-1-1 record. Vladimir Tarasenko, Paul Stastny, and Alex Steen lead their offense while Kevin Shattenkirk, Jake Allen, and Alex Pietrangelo lead their defense. Despite the Blues record, St. Louis has a -3 goal differential this season, scoring 31 goals while allowing 34.
Date: Wednesday, Nov. 9
Time: 8:00 p.m. ET
Location: St. Louis, Missouri
Venue: Scottrade Center
TV Info: NBC Sports
Live Stream: NBC Sports Live Extra
This is a rematch from the first round of the playoffs last season. The Blues and Blackhawks had an epic series, with St. Louis beating Chicago in seven games. St. Louis also beat Chicago 5-2 earlier this season.
This article originally appeared on