Black Friday: 5 best bargains from 2016-17 NHL offseason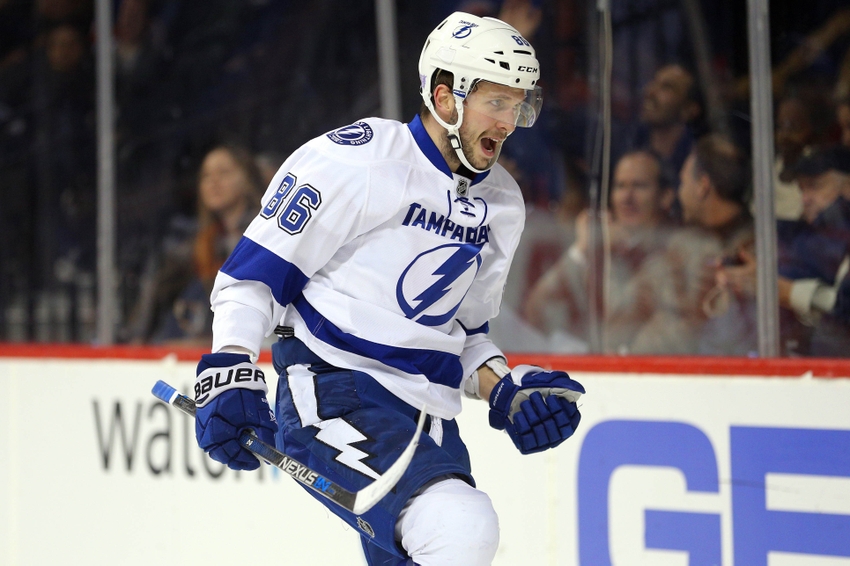 In honor of Black Friday, here are the five best bargains from the 2016-17 NHL offseason. 
The 2016-17 NHL offseason saw teams spend a lot of money. Naturally, there are contracts that look great and those which look bad. In free agency, it's hard to find bargains because the open market encourages overpaying players. However, at the same time, finding bargains is a necessity in a league ruled by the salary cap.
There are some guidelines for this post. First of all, one-year deals don't count. Yes, Alexander Radulov has been a phenomenal value, but it's relatively easy to find bargains on one-year deals. Finding such deals on two or three-year deals is far more rare. Naturally, most of these deals are two or three-year deals. In fact, only two of these deals are longer than three years. Finally, RFA and UFA deals both count. For those interested, three RFA deals are on this list. Here are the five best bargains from the 2016-17 NHL offseason.
Here are the five best bargains from the 2016-17 NHL offseason.
5. Calle Jarnkrok – Nashville Predators
Contract: Six years, $12 million value, $2 million annual cap hit
This deal is truly one of a kind. How rare is Jarnkrok's long-term, low-cost contract? Nobody else has a deal of over five years with a cap hit of under $3 million. Surprisingly, this is business as usual for the Nashville Predators. Roman Josi and Filip Forsberg also have huge bargain contracts.
So why did Jarnkrok sign such a cheap deal? The primary reason might lie in the security of it. As long as Jarnkrok remains slightly productive, he'll have a job. He's a productive third line center who can generate a bit of offense, even if he is off to a slow start this season.
The reason this contract is such a bargain is because it's harder than you think to find forward depth. Getting a guy like Jarnkrok under contract for six years at such a cheap price is an extremely good deal.
4. Victor Rask – Carolina Hurricanes
Contract: Six years, $24 million value, $4 million annual cap hit
Take note NHL teams. This is how you look up your young talent. Sure, bridge deals are great for certain players. However, if you feel confident in a young player, don't be shy to give them a long-term deal. Coming off a 48 point season in 2015-16, the Carolina Hurricanes got bold and gave Rask a six-year contract. It's already paying dividends for them.
Rask has made the Hurricanes look wise so far with 16 points in his first 19 games. Even when you consider his 17.6 percent shooting percentage and how likely it is to regress a little bit, Rask consistently generates offense at an above average rate. That has a lot of value and it lessens the chances of Rask going cold for extended periods of time.
By nature, all hockey players not named Alex Ovechkin, Sidney Crosby, or Joe Thornton go through hot streaks and cold streaks. Rask has the makings of becoming one of the most consistent players in the NHL. He's only 23 years old and he's consistently improving.
For a budget team like the Hurricanes, they must rely on getting bargains. So Rask's deal has a lot of value for them. Even though Carolina's future is in question, it's bright because of Rask.
3. Nikita Kucherov – Tampa Bay Lightning
Contract: Three years, $14.3 million value, $4.76 million annual cap hit
Nikita Kucherov is easily one of the best players in the NHL. For the past three seasons, he has carried the Lightning. Kucherov made his value known last postseason when he led Tampa Bay to the Eastern Conference Finals without Steven Stamkos. Due to their cap situation, the Lightning had to get a bargain deal done with Kucherov. Credit general manager Steve Yzerman because he got it done.
The only thing to hate about this contract is it isn't long-term. And it could have been. Yzerman made a pretty rare mistake in extending Alex Killorn for seven years instead of Kucherov. While Killorn is a very good player, Kucherov is far more important than him.
This deal is a tad bit unique because it leaves him with an extra RFA year once it's over. Usually, with a bridge deal, it either takes the player to unrestricted free agency or leaves them with several years of restricted free agency. But it works for the Lightning. They can put off paying him for the next three years as they try to bring home a Stanley Cup. Sure, it would have been better long-term to get him signed for at least six years. They might lose him in three years. But for now, Tampa's looking pretty smart.
2. Michael Grabner – New York Rangers
Contract: Two years, $3.3 million value, $1.65 annual cap hit
Now we start going into the really good bargains. The kind that can propel an NHL team to winning the Stanley Cup. Getting cheap production from your forwards is a great way to win. However, it's easier said than done. You need to find forwards that are the right fit for your team, and yes, you have to get a tad bit lucky. Such is the case with Michael Grabner and the Rangers.
So far, everything about the forward screams "regression". Entering Friday, Nov. 25, his 0.57 goals per game (12 goals in 21 games) is by far the highest of his career. Also, his 25.5 percent shooting percentage will decline. It's not a matter of if it will, but when it will.
That said, Grabner's regression might not be as bad as most think. He is generating shot attempts at an extremely impressive rate, the highest of his career. Grabner's speed makes him a lethal threat in the Rangers offense. Their offense relies on speed and taking advantage of mistakes. In that regard, Grabner is a perfect fit for the Rangers. And he's shooting the puck from close to the net as well. That's a pretty efficient way to maintain a high shooting percentage. Naturally, shots closer to the net have a far better chance of going in than shots far away from the net.
1. Jonathan Marchessault – Florida Panthers
Contract: Two years, $1.5 million value, $0.75 million cap hit
The Florida Panthers got an incredible bargain when they signed former Tampa Bay Lightning forward Jonathan Marchessault to a two-year deal. When he signed it, many saw it as a depth forward signing. However, an injury to Jonathan Huberdeau has given Marchessault a chance to play huge minutes. He has taken advantage of this opportunity with 16 points in his first 20 games.
Projecting Marchessault moving forward is very difficult because he had just 49 games of NHL experience before this season. Even if his shooting percentage of 16.4 is unsustainable, he's dominating at possession and is generating scoring chances at a nice rate. Florida saw something in him, so give them credit.
But does this reflect badly on Yzerman? Not so fast. To be fair, the Lightning has comical forward depth. Every NHL team is green with envy when they look at their lineup. Marchessault couldn't find his way into the lineup, which tells you how deep it truly is.
On the other hand, look at who got chances over him. It's hard to defend some of the choices. However, nobody is perfect. If anything, this might reflect more poorly on Jon Cooper than Yzerman. But every team makes mistakes. It's telling the Lightning can lose someone like Marchessault and have a surplus of players ready to fill his role.
This article originally appeared on