Black Friday 2016 online deals: Detroit Red Wings' fans eye HDTV's, Air Hockey tables, NHL gear & video games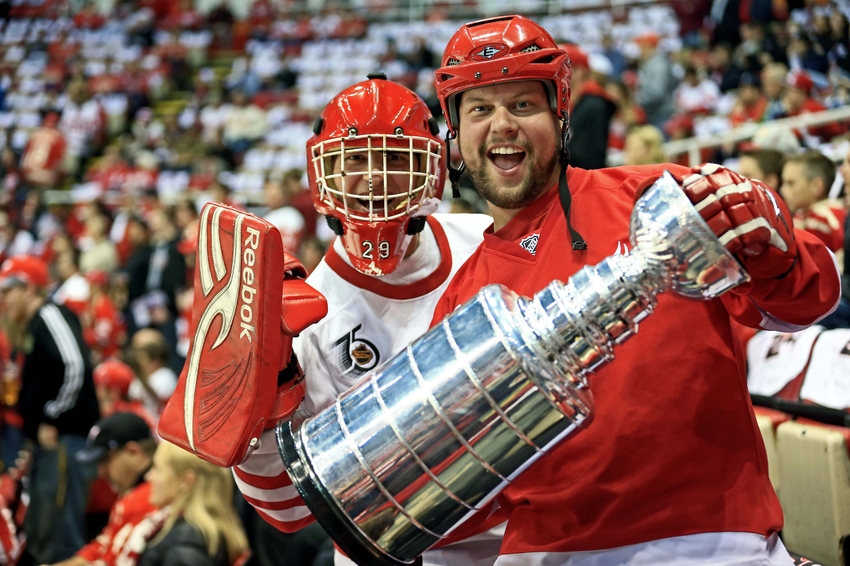 What is on top of your wish list this holiday season, Detroit Red Wings fans?
Okay Detroit Red Wings fans, and all sports fans for that matter, with Thanksgiving approaching fast, you can't help but think about those items you want on your holiday wish list, and it is never too early to start looking at all the Black Friday 2016 online deals and sales.
Two weeks from today is Thanksgiving, which means two weeks from tomorrow is Black Friday!
What better way to watch all of those great hockey games than on a new HDTV? Or how about spending those cold winter nights playing the newest video games – like "NHL 17" for example?
Yes the holidays are approaching fast, and sports fans just love this time of year.
It gives adults a chance to act like kids once again, and it gives parents, grandparents and all adult guardians a chance to light up a child's eyes by giving him or her that one special gift they will not soon forget.
So what are the top gift ideas for 2016 that sports fans may have on Santa's list?
According to a report from Heavy.com, video game counsels, and HDTV's top the list so far this holiday season. That isn't too surprising nowadays since technology always seems to be at the top of many people's wish lists.
Video game consoles are a great way to not only spend quality time with the whole family, but you can also get in some exercise with games like  "EA Sports Active 2" and "Jump Start Family Fitness."
You can check out a ton of fun video games to work out to and exercise by clicking here.
Sports fans may also want to check out several great deals on things like this full size Air Hockey table. Air hockey is an all-time classic that is fun for the entire family. If you have never played on a real air-hockey board before, trust me, one game and you will be hooked!
Of course we can't forget all things Detroit Red Wings.
From jerseys to T-shirts, mugs, and all official merchandise, don't forget to get that special Red Wings fan what they want this holiday season.
This article originally appeared on