Binghamton Senators Weekly Report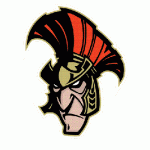 The Binghamton Senators would win two of three games this week. Both wins would come at home at the Floyd L. Maines Veterans Memorial Arena.
The Senators started their week off on a winning note with a 4-3 win against the St. John Icecaps'.
Guillaume Lepine would score his first of the season from Francis Perron and Chris Carlisle.
Senators forward Phil Varone would score the Senators second of the game. Jason Akeson and Max McCormick would pick up the helpers.
The Senators would strike again in the third period off a Buddy Robinson goal that was assisted by Kyle Flanagan and Max McCormick.
Max McCormick would play hero on Wednesday night in Binghamton scoring the OT winner. Pat Sieloff and Chris Carlisle had the assist on the game winner.
The Baby Sens only loss of the week came to the Springfield Thunderbirds on Friday night.
The Thunderbirds would jump out to a 2-0 lead in the second.
A Kyle Flanagan goal assisted by Pat Sieloff would be the only goal for the Senators.
The Senators would come up short to the Springfield Thunderbirds losing 3-1
Baby Sens Fight back to win in OT.

The Senators would have a terrible start to their night falling down 3-0 to Utica
The Baby Sens would find their way back in to the hockey game the Baby Sens struck twice in the final minute and final second of the second period.
Buddy Robinson scored at 18:58 from Kyle Flanagan and Max McCormick.
Max McCormick would score with only 1 second left in the period Chris Carlisle and Chad Nehring would collect the helpers.
The only goal of the third would come at 9:07 as Kyle Flanagan would find the back of the net from Jason Akeson.
The Senators would yet again win in OT this time Jack Rodewald would play hero for the Sens with Chris Rumble and Alex Krushelnyski picking up the game wining assists.
Power play struggles for Baby Sens.
The Senators would go 0/18 this week on the power play if the Senators hope to escape the Eastern Conferences basement they'll need to get there power play out of this dreadful streak.
Matt
O'Connor
Goalie,
Binghamton Senators
#29
Matt O'Connor started in all three games this week.
3GP W2 L1 allowed 8 goals on 65 shots for a .887 SV%.
Max
McCormick
LW,
Binghamton Senators
#17
SenShot.Com Baby Sen of the Week,
GP 3 G 3 A 2 PTS 5 +4 ,
Scored Wednesday nights GWG.
Michael
Kostka
D,
Binghamton Senators
#21
Kostka has struggled posting 0 PTS -11 in his last 6 games played
Casey Bailey and Ben Harpur reassigned to Binghamton
Roster: Ottawa has reassigned forward Casey Bailey and defenseman Ben Harpur to the #BSens.

— Binghamton Senators (@SenatorsAHL) December 19, 2016
More from SenShot
This article originally appeared on