Avalanche goalie makes incredible behind-the-back glove save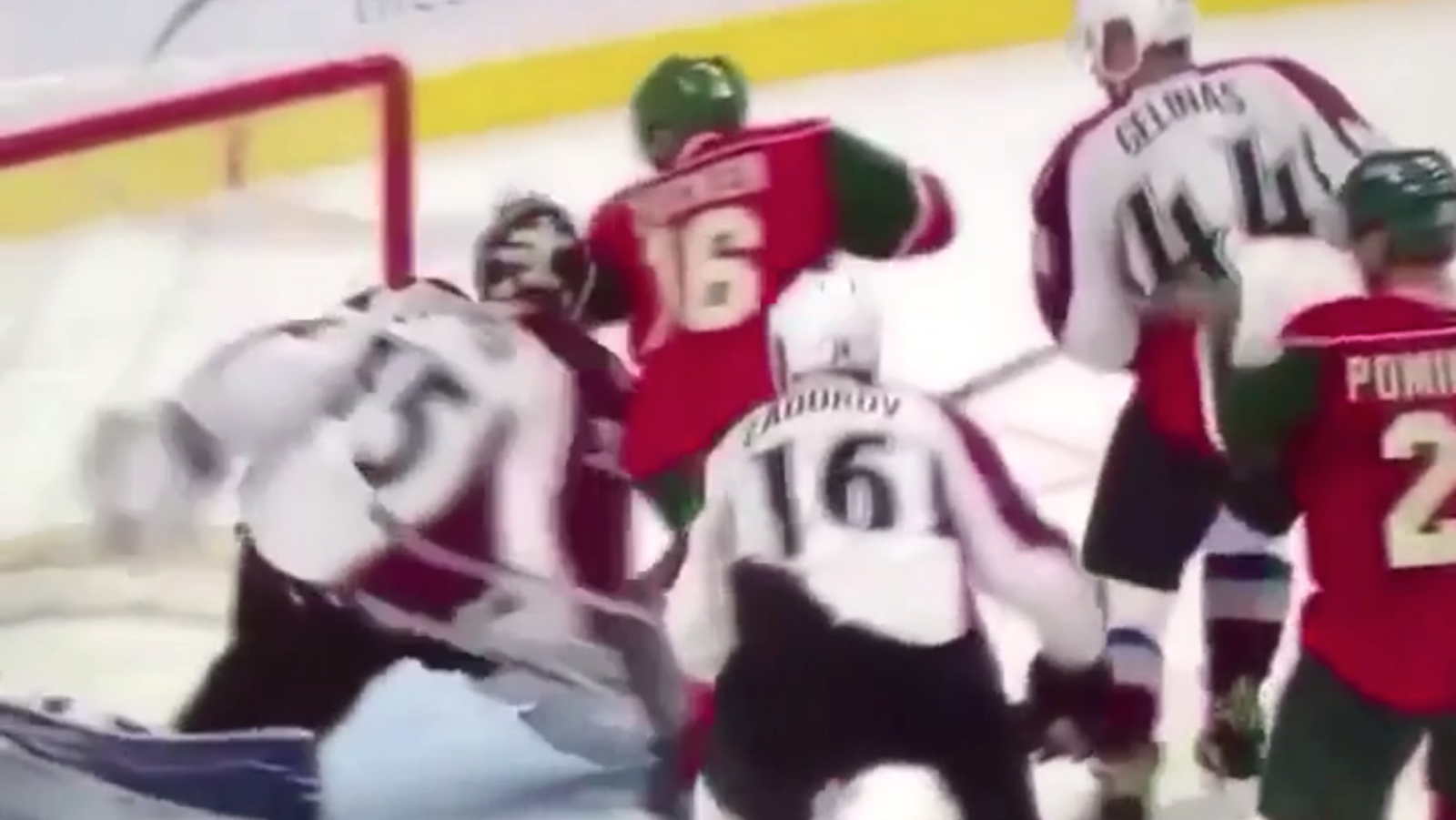 Even though the NHL's regular season is still a few week away, Colorado Avalanche goaltender Nathan Lieuwen has already pulled off one of the more impressive saves you'll see this year.
The 25-year-old Lieuwen made his Avalanche debut against the the Minnesota Wild on Tuesday night, playing one period between the pipes in the preseason contest. He stopped all 11 shots that he saw; none was better than this one.
While Lieuwen is likely a longshot to play at the big league level this year — he's signed to an AHL deal with the San Antonio Rampage — this save should certainly make some important people take notice. There's strong first impressions, then there's making an awesome behind-the-back, sweeping glove save on a misdirected puck in your team debut.
Before struggling with some injury issues, Lieuwen spent some time with the Buffalo Sabres in 2013-2014, when he proved that he could also do some awesome things with the stick as well as the glove.
It might be worth keeping an eye on this guy moving forward.