Auston Matthews scores fourth goal in NHL debut (Video)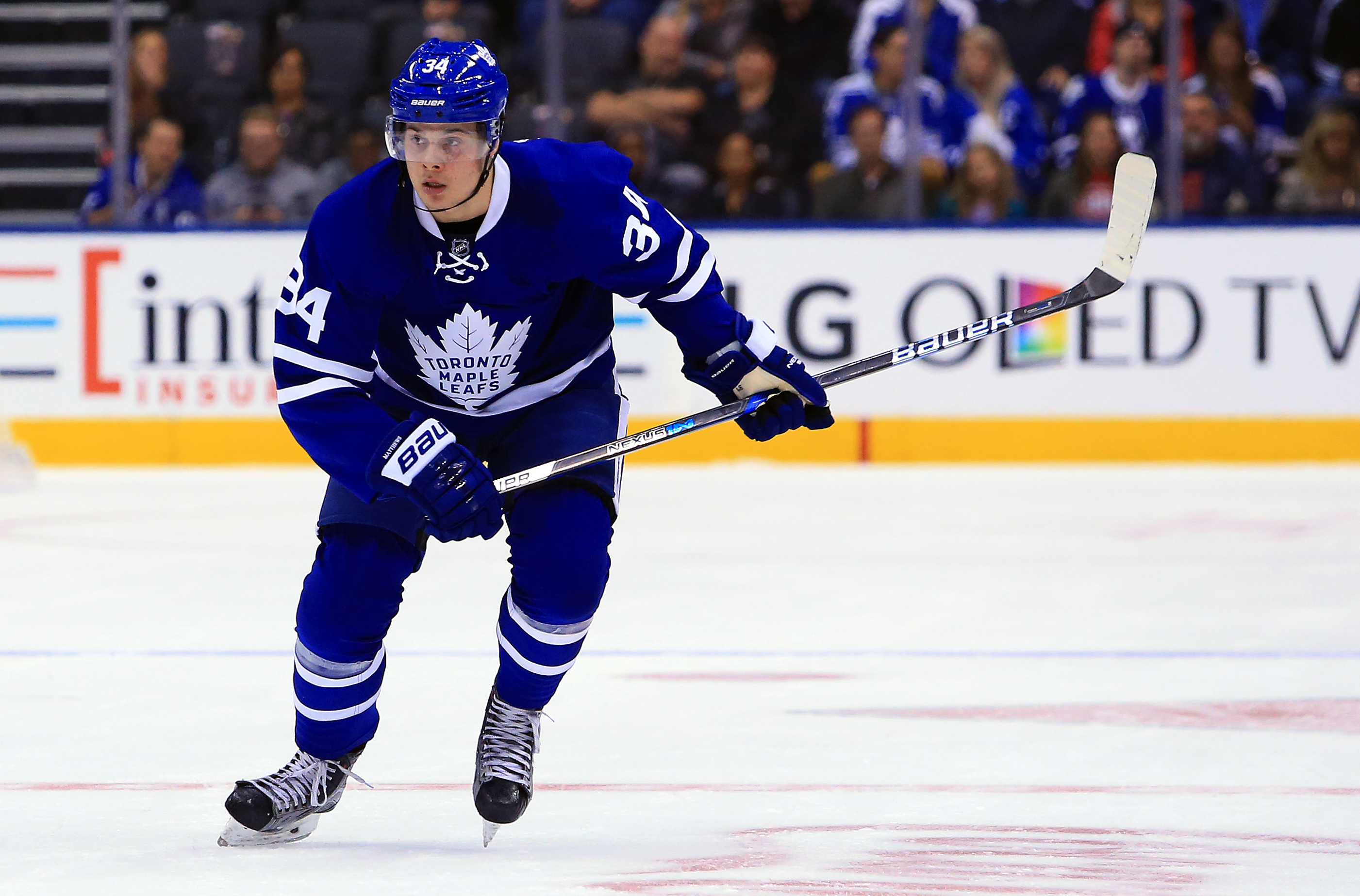 Auston Matthews scored his fourth goal of the game against the Ottawa Senators, becoming the first player ever to score four goals in his debut. 
Toronto Maple Leafs center Auston Matthews keep raising the bar of expectations. After scoring on just his third NHL shift, Matthews scored two more times to became just the fifth player ever to score a hat trick in his NHL debut.
Now he stands alone, as Matthews has scored his fourth goal of the game.
The name is Matthews…Auston Matthews! #NHL #Leafs #GoLeafsGo #LeafsNation #AustonMatthews #MapleLeafs #TML #WeTheNorth pic.twitter.com/Zlx9jxhx7J

— Lorraine McMillanG (@bluejaylover49) October 13, 2016
All of Matthews' goals so far have been beautiful. He has a lot of skill, but not only that, he has a lot of confidence thanks to his experiences at the World Championships and World Cup of Hockey. He scored three goals on his first three NHL shots. You're not going to find a better debut than this one.
The Maple Leafs have been waiting a very long time for someone like Matthews. He is the reason the Leafs have tanked. It was all a part of the plan to get someone like Matthews. Luckily for the Leafs, they picked the right year to win the NHL Draft lottery.
William Nylander has also been impressive, setting up Matthews for two of his four goals. Nylander is a fellow first round pick, drafted by the Maple Leafs in the 2014 NHL Draft.
Expectations for Matthews are at a high. Despite that, Matthews seems to play as if he expects to score. None of his celebrations have been outrageous. Joe Thornton sure wouldn't have the same reaction as Matthews if he scored four goals in a game.
The Leafs have long needed a few things to go their way, but at least so far, Matthews looks every bit the franchise player the team and its fans have been seeking.
This article originally appeared on