Auston Matthews Excites Through Two Games at World Cup of Hockey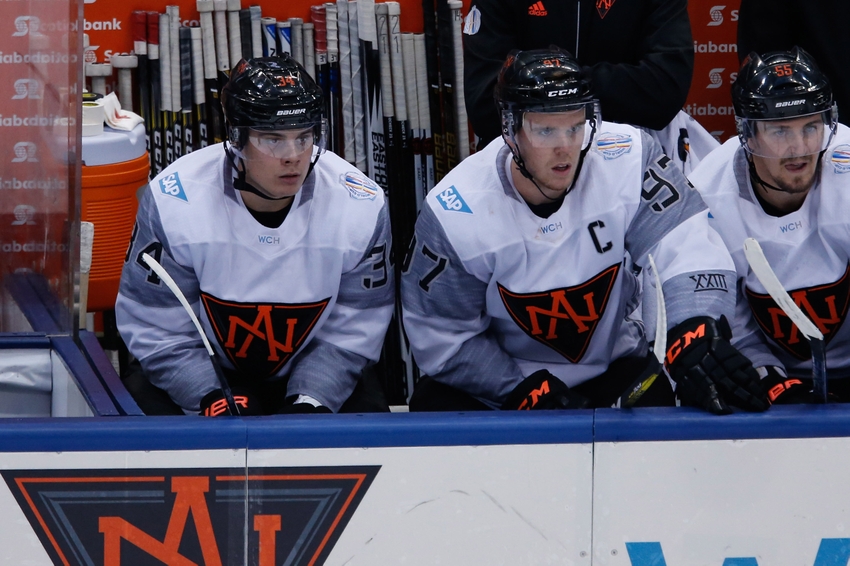 As the World Cup of Hockey enters day three, Toronto Maple Leafs fans are salivating over Auston Matthews.
Being a number one overall selection, the expectations were already high for Auston Matthews. However, being the kid on Team North America that hasn't played a game in the NHL, he had to earn his stripes. When the pre-tournament games began last week, Matthews began on the third line.
That didn't last very long.
Once the games mattered, Matthews would playing on the first line alongside Connor McDavid. He didn't score in his first game, but he looked like the real deal. Showing the maturity and poise, the moment did not look too big for the 19 year-old.
Elliotte Friedman of Sportsnet said it best, "wow" when he saw Matthews take his warm-ups. That's what most, if not all Maple Leaf fans are saying as some get their first live look at Matthews.
VinceMcMahonOrgasm.Gif except its Friedman watching Matthews. #WCH2016 pic.twitter.com/zHF8ciW4xi

— Andy Cole (@AndyCole84) September 19, 2016
Ref cam of McDavid —> Matthews is mesmerizing pic.twitter.com/MZMfpj3S1p

— Marina Molnar (@mkmolnar) September 20, 2016
If day two was the appetizer, then day three was the main course (for now). As McDavid was flying past one of the best defensive forwards in Pavel Datsyuk. He was able to get the puck to Matthews for an easy tip-in goal. The goal pleased many at the Air Canada Centre and the "McDavid to Matthews" was trending on Twitter.
The Matthews hype train is starting to gain momentum, yes it's only been two tournament games. Nonetheless, Maple Leaf fans should be feeling excited, it's okay to be feeling this sense of joy. So all aboard the Matthew hype train, just do not get carried away and have unreasonable expectations.
However, as Matthews has shown, it won't take him long to start meeting expectations. It took him two pre-tournament games for Todd McLellan to move him up the lineup and it's safe to assume it won't take Mike Babcock too long for him to do the same.
As the World Cup continues there will be more "wow" moments that Matthews will provide before he finally suits up for real on October 12.
This article originally appeared on