Auston Matthews debut highlights (Video)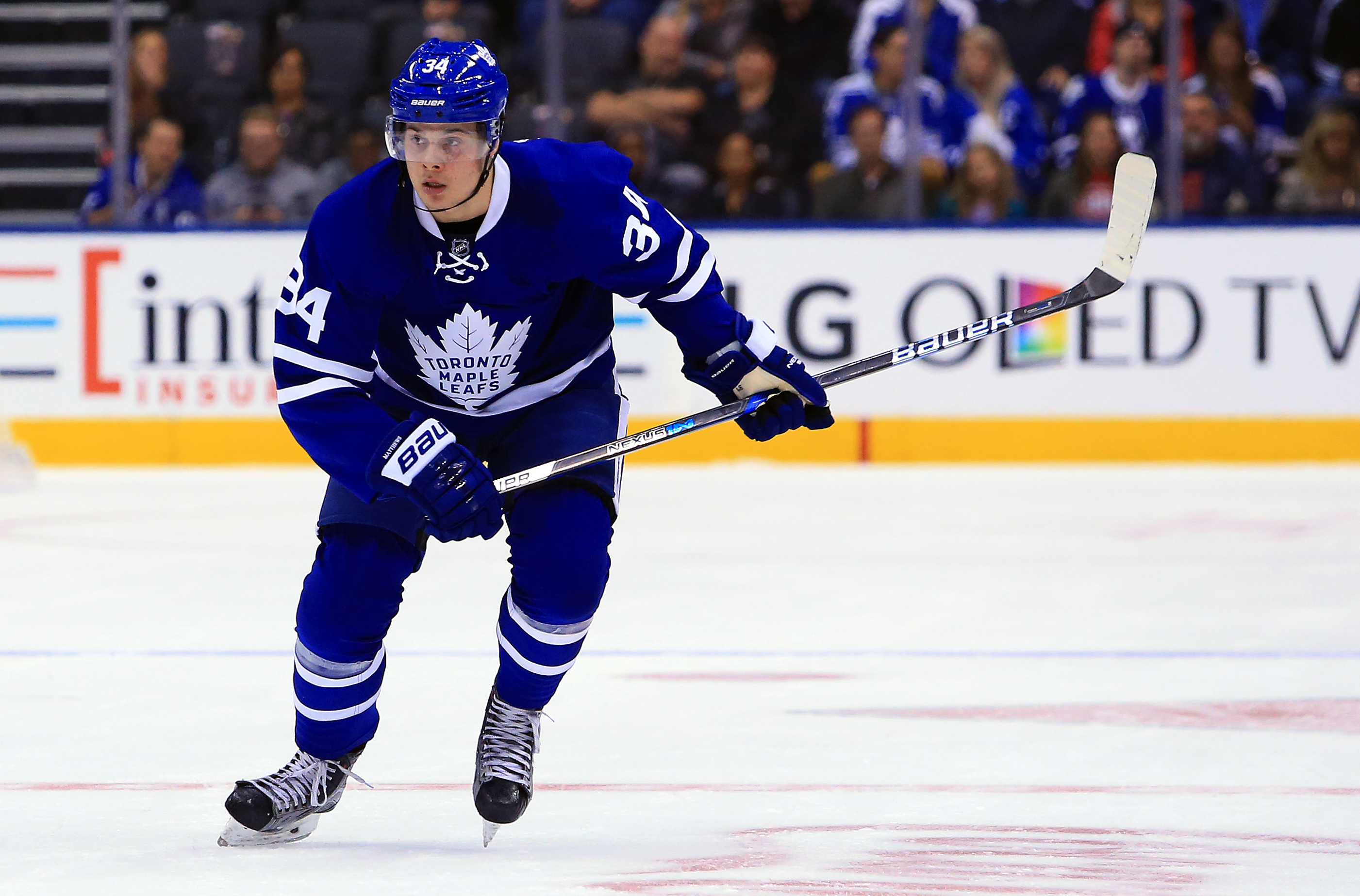 Auston Matthews had one heck of an NHL debut. Here are the highlights from an unforgettable night. 
It took just one game for Toronto Maple Leafs center Auston Matthews to justify being the first overall pick of the 2016 NHL Draft. Matthews came into his NHL debut with a lot of hype, and rightfully so. He dominated against grown men overseas and had some of the best numbers ever from the United States Developmental Program.
Matthews knows he has to impress in order to get more playing time. He wasted no time, scoring a goal on just his third NHL shift. It's not quite what Mario Lemieux did, but it's still pretty darn impressive. Rarely does a teenager look dominant against NHL players, but so far, Matthews has looked quite impressive.
The Leafs are putting a lot of faith in Matthews. He is the reason all the pain and suffering of the past two years could be worth it for Leafs fans. The Leafs entered the 2015-16 season knowing they wanted to be bad so they could have the best chance of getting Matthews. Toronto hasn't had many reasons to be proud of the Maple Leafs in recent years, but their young stars led by Matthews give them a reason for hope.
Matthews dominated in his first NHL game against the Ottawa Senators. Despite playing on the road, Matthews quieted the crowd with two first period goals. Best of all, his parents were there to celebrate.
Here are the highlights from his first NHL game.
If Matthews keeps this up, he won't be the Leafs third line center for very long. Of course, it's Toronto, so Matthews might wind up disappointing somehow. But so far, he's off to a perfect start to his NHL career.
More from FanSided
This article originally appeared on