Arizona Coyotes' Defensive Plans Shaping Up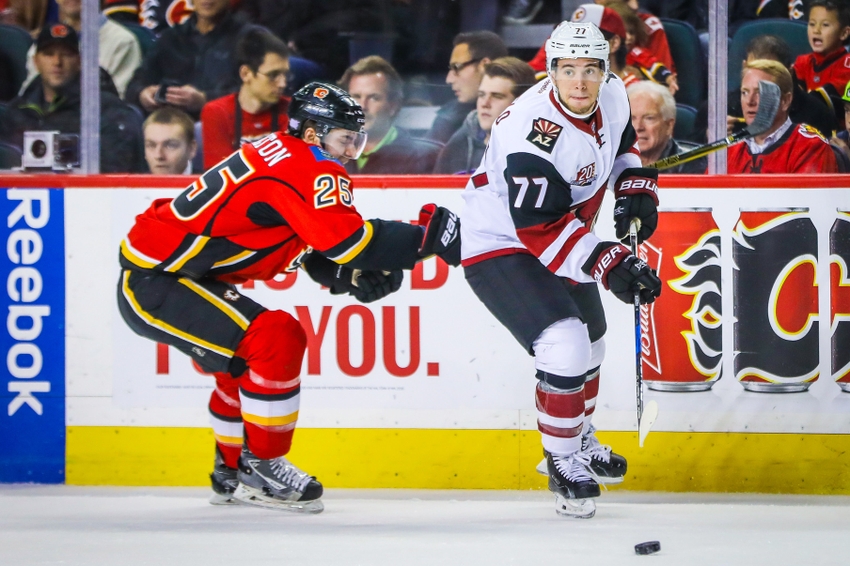 The Arizona Coyotes are not winning all that much right now, but not many people expected them to. What is happening is defensive development, which is crucial in putting together a winning team.
The Arizona Coyotes have not had it easy over the past couple of seasons.
After years of turmoil, they finally got a solid ownership group in place.
They've started acting on their goal to develop a stadium in Phoenix's East Valley.
What has not been moving along is the on-ice product, which has drawn the ire of fans.
Yet there is light coming, and the first parts of it are beginning to shine in the form of the franchise's defensive future shaping up.
The Coyotes have drafted particularly well over the last four or five seasons when it comes to defense, grabbing players like Connor Murphy, Michael Stone and more recently Jakob Chychrun.
Now this is not to say that the whole team is going to turn the corner tomorrow, work themselves back into the playoff picture and be ready compete. But one of the pieces needed to come into focus for that to happen is finally developing.
Arizona Coyotes Show Glimpses Of Success In OT Win Against Sharks
In fact, the team as a whole allows way too many shots, gives up too many turnovers, and allows far too many scoring chances.
New veteran defenseman Alex Goligoski has struggled mightily, up until the Arizona Coyotes found a good partner in injury call-up Anthony DeAngelo.
DeAngelo was called up from Tucson during an injury spell and has played like he never wants to go back, laying down 4 points over only 6 games.
DeAngelo, it seems, may be one of the missing pieces the Coyotes have been looking for, which is a complementary puck-moving defenseman to OEL. Moreover, rookie and budding star Jakob Chychrun has been amazing and, when paired up with Luke Schenn, makes himself useful in every phase of the game.
With the Chychrun selection and the trade for DeAngelo from Tampa Bay over the summer, the Coyotes now have a defensive surplus in Michael Stone and Kevin Connauton, which could serve the team well as they look to build a competitive offense for the future.
This gives general manager John Chayka flexibility to make the moves he feels are necessary.
The Arizona Coyotes defense is finally forming, and it appears to one of quality.
DeAngelo and OEL move pucks, Schenn and Murphy block them, and meanwhile Goli and Chychrun do everything in between.
If the kids continue to grow, the defense may round into form sooner or later.
Just exercise some patience and perhaps everyone will be able to enjoy regular "white-outs" in the desert in just a few short years.
This article originally appeared on