Arizona Coyotes' Dave Tippett Has Team Primed For Playoffs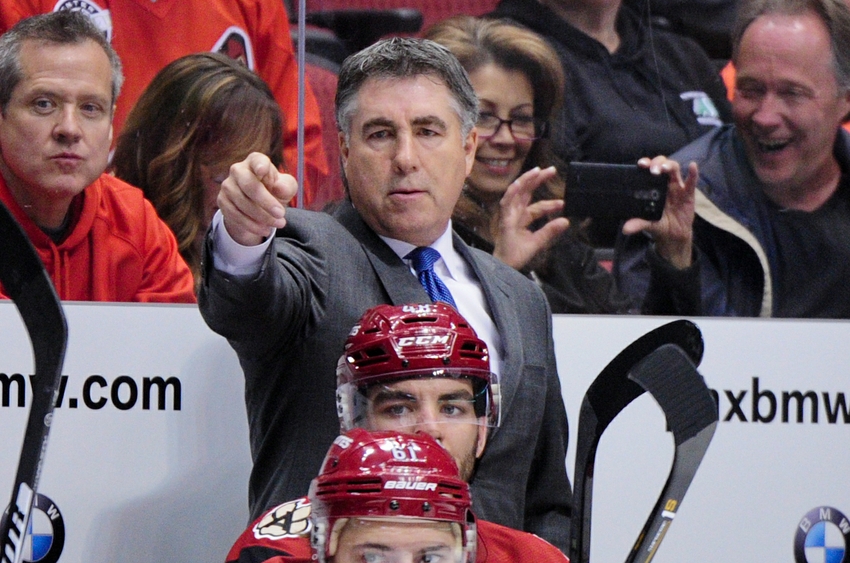 Dave Tippett has the Arizona Coyotes primed for a long-awaited trip to the playoffs.
In 2009, when the Arizona Coyotes were still called the Phoenix Coyotes, they finally parted ways with The Great One as their head coach.
The franchise then moved in a new direction, hiring Dave Tippett from the Dallas Stars to be the new head coach in the desert.
Tippett found early success with the Yotes. The team made the playoffs each season for the first three years. In his third year he had the Coyotes in the Western Conference Finals competing for a chance to play for the Stanley Cup.
To put that in perspective the odds for the Coyotes to win the West were 18/1 and to win the Cup they 35/1.
Tipp had some Gordon Bombay magic in 2012, but can he replicate it with the 2016 roster?
The roster is younger, although Shane Doan is killing our average age median.
Tippett always seems to have a way of motivating his guys on the ice. He has always had a high hockey IQ in regards to changing up lines and how to play certain opponents.
In the past four years when the Arizona Coyotes failed to qualify for the postseason, the team just didn't have the talent to compete with the better teams in the conference.
This year they have a better group, and part of that is thanks to Dave Tippett.
Coach Tippett signed a five-year extension in the offseason, and was name Vice President of Hockey Operations.
Last season we saw young talented players like Max Domi take the ice and develop into a key contributor. Tipp had a large hand in Domi's success, including his eventual push to include him on the penalty kill.
In his new role this offseason, Tippett has been part of the brain trust making trades and signing key free agents,
What if these moves don't work?
It appears Tippett and company have built a young team that may be ready to compete in the Pacific Division, but the puck hasn't dropped yet. The one thing I do know is Tippett will have his men ready come October.
There will be a lot of new Arizona Coyotes on the ice, as well as one or two who were away for awhile.
Tipp will have this team in contention come February. By no means will they be a Cup favorite, but I expect the Coyotes to make it out of round one.
This article originally appeared on