Arizona Coyotes Add Six To Hockey Operations Department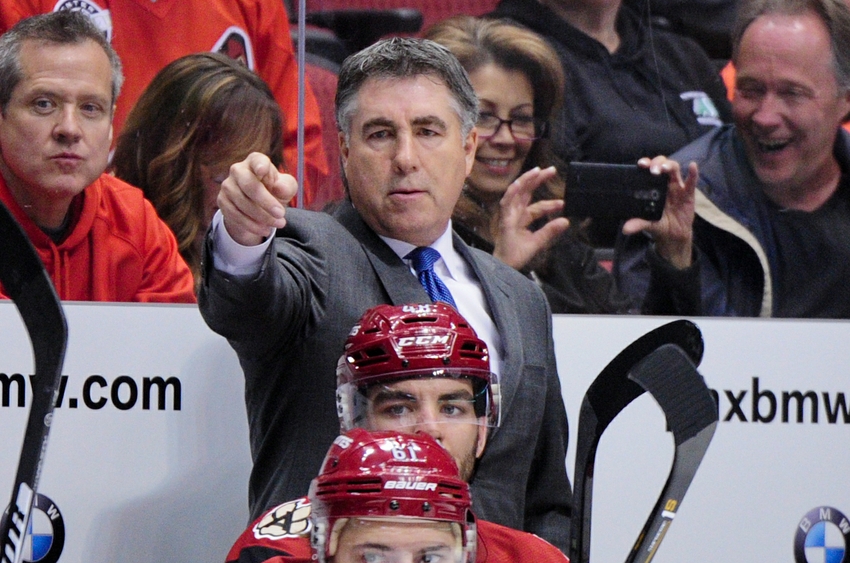 The Arizona Coyotes announced the addition of more personnel to their hockey operations department ahead of the 2016-17 season.
The Arizona Coyotes announced the hires of six more names to their hockey operations department.
Several of the hires are focused around General Manager John Chayka's scouting department.
The Yotes also added Brad Rossen as the Director of Statistical Science. That position sounds intriguing.
Here's the team's press release on the hirings:
Arizona Coyotes General Manager John Chayka announced today that the Coyotes have added three scouts to their hockey operations department. Jim Hammett joins the Coyotes as an amateur scout covering the Western Hockey League; Rick Beckfeld will serve as an amateur scout based in Minnesota; and Sergei Kuznetsov will scout for the Coyotes in Russia.
The Coyotes also announced today that Brett Stewart has joined the organization as a European Player Development Coach and Brad Rossen has been named as the Director of Statistical Science. Al Ambrosia has been added as the Coyotes Hockey Operations Coordinator.
"We are extremely pleased to add these quality individuals to our hockey operations department," said Chayka. "Our ownership group is committed to winning and we appreciate them providing us with the additional resources to help improve our roster on and off the ice."
Chayka is filling things out on the ice and off of it as we come down the home stretch of the offseason.
I have to say that so far I'm a fan of GMJC.
Arizona Coyotes: Expectations For Domi And Duclair In Year Two
Arizona Coyotes News and Links
Coyotes 2015-16 Player Grades: Max Domi — Howlin' Hockey
In one of the most anticipated debuts from the Arizona Coyotes deep prospect pool, Max Domi did not disappoint in his freshman season in Glendale.
Key Players Remain From 2012 Playoff Run — Howlin' Hockey
The Arizona Coyotes have undergone many changes since their last playoff appearance, but some familiar faces remain.
AZ Den Talk: Summer of Women Who Love Hockey- Hannah Bevis — Five For Howling
This week the girls talk to SB Nation Women's Hockey site manager Hannah Bevis.
Arizona Coyotes 21 under 21 – #7 – Christian Fischer — Five For Howling
Get familiar with the name Christian Fischer, because Arizona Coyotes fans are going to hear that name a lot in the next few years.
Results created Dawn Braid's coaching break with Coyotes — Arizona Sports
Dawn Braid understands the historical significance of her hiring as the NHL's first full-time female coach. So do the Coyotes, even if they tastefully avoided trumpeting her hiring last week as a victory for women or a symbol of their progressive thinking.
Other Local Sports
Bickley: Someone needs to pay for Arizona Diamondbacks debacle — AZCentral
The image-conscious Diamondbacks are very good at public relations. By now, they've recognized the obvious: Somebody has to go. Somebody has to pay.
Arizona Cardinals' Alex Okafor looking for redemption — Raising Zona
By deciding to play with a torn bicep Alex Okafor is hoping to show Arizona Cardinals he has heart.
How the Phoenix Suns will finish in the Western Conference — Valley of the Suns
With 2016-2017 being one of the most anticipated in recent history and excitement surrounding the Phoenix Suns' new draft picks, the next eight months will be fun to watch regardless of the Suns' position in the Western Conference.
More from Howlin' Hockey
This article originally appeared on