All Hockey Hair Team: Washington Capitals Edition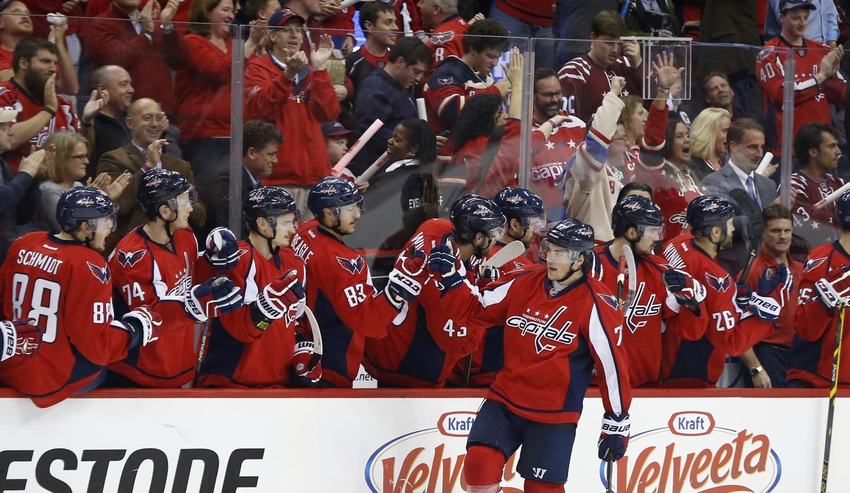 A look at the most dangerous sets of flows cutting through the ice this season for the Washington Capitals.
After weeks of  athletes boycotting the national anthem, politics and natural disasters, we finally have something to look foreword to… Hockey, That's right you dirty hick's, hockey is back. Our boys in red will be debuting tonight against our long hated rivals Pittsburg. Despite the animosity between the two teams, this couldn't be a more exciting opener for both teams. With only a few hours till the puck drops and much more to come on that later, let's take a gander into a rather pointless but never the less Washington Capitals based satire article; The Washington Capitals All Hockey Hair Team. For those of you readers who are unaware of the "All Hockey Hair Team", YouTube Minnesota high school hockey to gain a further understanding, enjoy.
5.Tom Wilson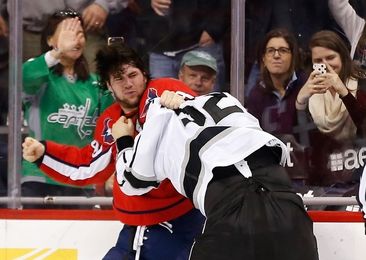 Cracking the all hockey hair team at number 5 comes Bash brother Tom Wilson. Known for his hard hitting, chirps and social media trolling of former Capital Michael Latta, (rip) T-bone here keeps that head of lettuce fresh with what I only assume is Mane and Tail. In a way, he resembles an older Fulton from The Mighty Ducks. With that new 2-year, 4 Million contract, look for Tommy boy to be in the product isle at the local CVS, cashing in on that hair product to get that flow silly. A couple more goals this year would be nice too.
Alex Ovechkin
Once upon a time, the 6-time Rocket Trophy had a full liquorish-black Mane of Russian bred silk. Now, at the age of 31, that black silk is fading to gray. Ovechkin could give in to the critics, and buy some "Touch of Gray" hair product. Instead, he gives a middle finger to the world, owning that gray haired salad, resembling a silver fox gliding across the ice. Why you may ask? Because he's a 240-pound pure breaded Russian machine who can most likely chug a bottle of Skol vodka in under a minute. Ovechkin will score 50 goals this season and look close to 50 years old while doing it. It's safe to assume Ovie will appear to resemble Gandalf the Gray by age 35, but  cares not because he's the captain, NHL leading goal scorer and has a smoke show of a wife. Keep doing you Ovie.
Braden Holtby
Rocking the Slicked back John Travolta-greaser look, Holtbeast is living proof that business up front and a party is the back is still relevant. When he's not winning the Vezina Trophy, you know he's just combing that Repunzzle like hair, polishing his trophies. With hopes of topping a 48-win campaign, Holtby also hopes to carry the team on his magic carpet that is his hair all the way to the Stanley Cup.
. Justin Williams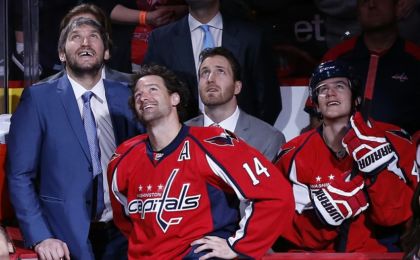 Mr. Clutch isn't just known for his perfect game 7 record; he's also known for that flawless bush of gold sitting on his noggin. Keeping the long forgotten decade of hockey fro, Williams has often been compared to "Screech" a beloved character on the show, Saved by the bell. Williams brings a different skill set to the hockey hair team. Going against the traditional silky flow and adding his own mangled poodle style, Mr. Clutch is looking to help bring Washington its first Stanley Cup. Rumor has it, its hiding in his hair.
T.J. Oshie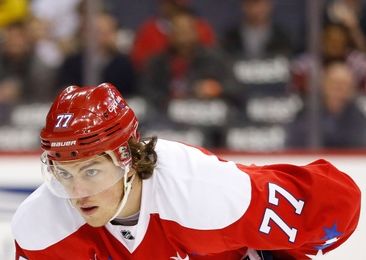 Capping off the Caps All Hockey Hair Team, is Mr. silk city himself, Oshie. Just look at that, Feathered and lethal. The guy just has impeccable flow, it's just down right Ludacris how flawless it is.  If Oshie's hair were a dog breed, he'd be a Golden Retriever, Air Bud to be precise. Oshie showcased that spicy salad of hair in mid September playing for the homeland and buttering up a biscuit in the basket while he was at it. (1G) with exception of Ottawa's Erik Karlson who looks like Captain Jack Sparrow and Grandpa Jagar, Oshie gives the league a run for its money with that majestically swoop of goodness. Pretty sure it could cure AIDS.
Honorable Mentions
Nicklas Backstrom
John Carlson
More from Stars and Sticks
This article originally appeared on