Alexander Steen Extension Makes More Sense Than David Backes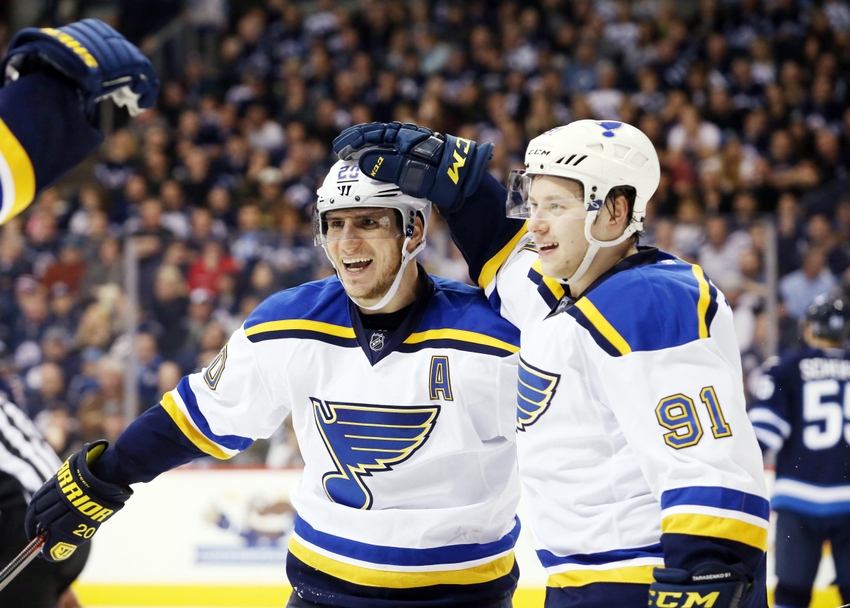 The St. Louis Blues cemented their core for the future. Alexander Steen is a member of the team for an additional four seasons.
The St. Louis Blues have signed Alexander Steen to a four-year extension. You can read Joseph Schneider's article for the details of the deal here.
Steen had been saying he wanted to stay in St. Louis, but was willing to wait until both sides were comfortable before broaching the subject. It seems both sides were comfortable on the day training camp began.
One more Steen quote from today: "I don't think I could have seen myself throwing anything else over my shoulders than the Blue Note."

— Jeremy Rutherford (@jprutherford) September 24, 2016
It is no shock the Blues retained Steen's services. Ken Hitchcock said he was their best player, flat out, last season during the playoffs.
Steen is a tough, two-way forward that fits in very well with the way Hitchcock wants to play. He also still has the speed and tenacity to play the way Mike Yeo will want to play next season.
Steen has never been a big time scorer. However, it was only three seasons ago he put 33 in the back of the net.
Even at 31, he had 52 points in 67 games.
Of course, you're going to have the fans asking why the Blues can give $5.75 million to Steen and not $6 to David Backes. They're two different players is the answer.
Backes was a physical presence and the captain.  He took too many penalties and tried to just rough his way through defensively though. Steen is a better defensive player, thus playing against all the top lines during the 2015-16 playoffs.
In the end, Steen's game is likely to translate better in the future than Backes. Backes' physical style tends to take a toll, where as Steen will be the same player for awhile longer.
Backes has been very durable and Steen has seen more injuries.  So, the opposite can be argued.
There is no real way to know how players will age or when injuries may happen. It's all guess work.
Steen just seems a better fit for what the Blues want to be going forward.
This deal seems a good fit for all involved. Steen is still under contract for this season, so these numbers don't affect the salary cap until next year.
Knowing they have Steen locked up, the Blues can start planning on the raises that will be due to guys like Colton Parayko.  They now know the team has about $13 million to use for 2017-18.
Robby Fabbri will also be due a new contract soon.  The more certainty you have regarding your roster in the future helps you make decisions on how much you can afford.
If some fans want to be upset about it, that's their right. If was going to be done, it is good timing though.
Steen can now focus on nothing but hockey and getting healthy. The Blues can focus on the new season and other pressing matters like whether Kevin Shattenkirk is staying a full year or not.
The money might seem a bit much now, but if Steen continues how he played in the playoffs, it will be worth it.
This article originally appeared on