Al Montoya Thrust Into Spotlight In Montreal Canadiens Opening Game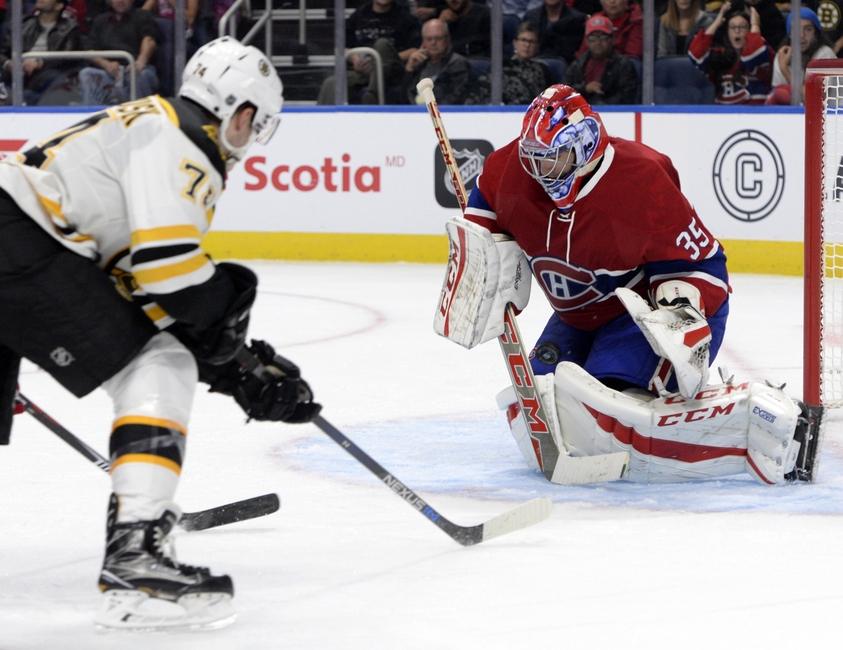 Al Montoya was signed to a one-year contract with the Montreal Canadiens for $950,000 on July 1, 2016. Knowing he would be backing up Carey Price, he must have been aware he wouldn't be starting the bulk of the team's games.
As it turns out, he will make his debut with the Habs much sooner than anyone expected.
Price is out with the flu and will miss the Canadiens season opening game against the Buffalo Sabres tomorrow night. Having beat out Mike Condon for the backup role, Montoya will be in the crease when the puck drops on the Habs 2016-17 campaign.
Montoya has proven during his six year career that he is capable of stepping in when a starting goaltender needs a rest, or in this case is a little under the weather. The American netminder posted a solid 2.18 goals-against average and a .919 save percentage in 25 games with the Florida Panthers last season.
A large spotlight always shines on a team's season opening game, and tomorrow night's contest with the Sabres will be no exception. It is a role that Montoya is not used to being placed in, as he hasn't been a number one goaltender since he was in the minor leagues nearly a decade ago.
However, the 31 year old is a former sixth overall pick who has been around the league as a number two, and will be ready to play a solid game for the Habs to kick off the new season. After being drafted by the New York Rangers, Montoya suited up for the Phoenix Coyotes, New York Islanders and Winnipeg Jets before landing in Florida.
Now he finds himself in Buffalo, starting on opening night for the Canadiens. It couldn't have been a scenario anyone envisioned when Montoya signed a one year contract for less than a million dollars.
However, even though there is no substitute for Carey Price, the Canadiens will be in capable hands when they drop the puck on the 2016-17 campaign tomorrow night.
More from A Winning Habit
This article originally appeared on