Yeldon considers himself last on Jaguars depth chart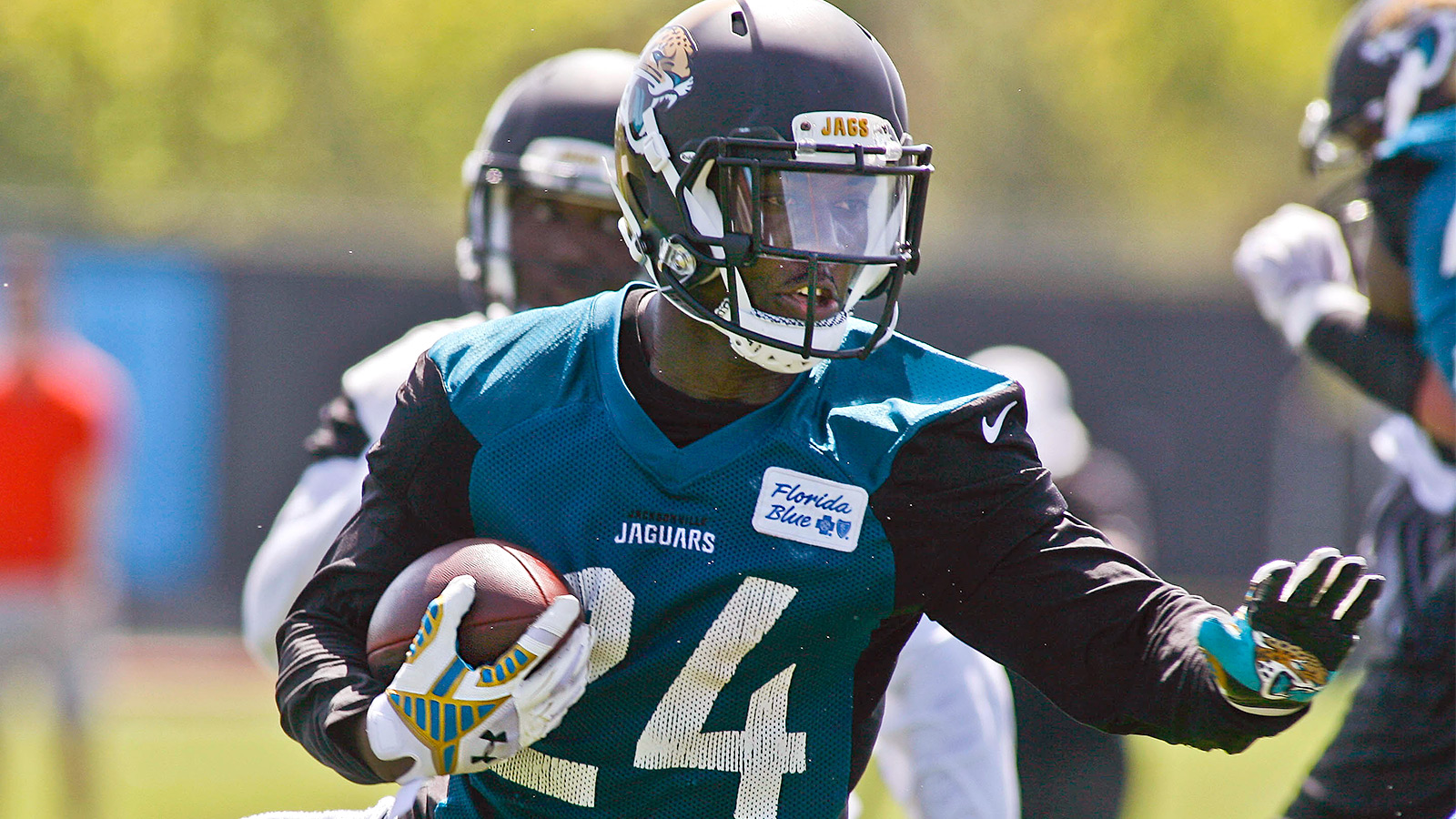 The Jacksonville Jaguars may consider rookie T.J. Yeldon the favorite to start at running back this season, but Yeldon doesn't necessarily see it that way right now.
The second-round pick told NFL.com Tuesday he currently puts himself at the bottom of the Jacksonville depth chart.
"I got myself as last, and I'm still trying to work my way up to the top," Yeldon said. "I'm just out there to compete and work my way up to the top, see what I can do."
His assessment, whether motivational or not, comes in contrast to a report from the team's official website which indicated the rookie from Alabama is likely to start Week 1 based on his showing during OTAs. Yeldon will compete with Denard Robinson, Toby Gerhart and Bernard Pierce for the starting job.
The 21-year-old Yeldon, who ran for 979 yards and 11 touchdowns at Alabama last season, said he believes he can be the workhorse back the Jaguars drafted him to be, but it may take some time.
"I feel like I can be a three-down back, but I'm just out there trying to do what I do," he said. "I'm still learning, so I'm not trying to say I'm a three-down back or anything right now. I've done it before at Alabama, but it's a different league now, so we will see."
While Yeldon is perhaps being overly critical of himself and his chances, he still has all of training camp to cement his status both in his eyes and those of the Jacksonville coaching staff.
(h/t NFL)
Photo credit: Phil Sears/USA TODAY Sports