Willie Beavers promoted to Vikings roster, 2 added to practice squad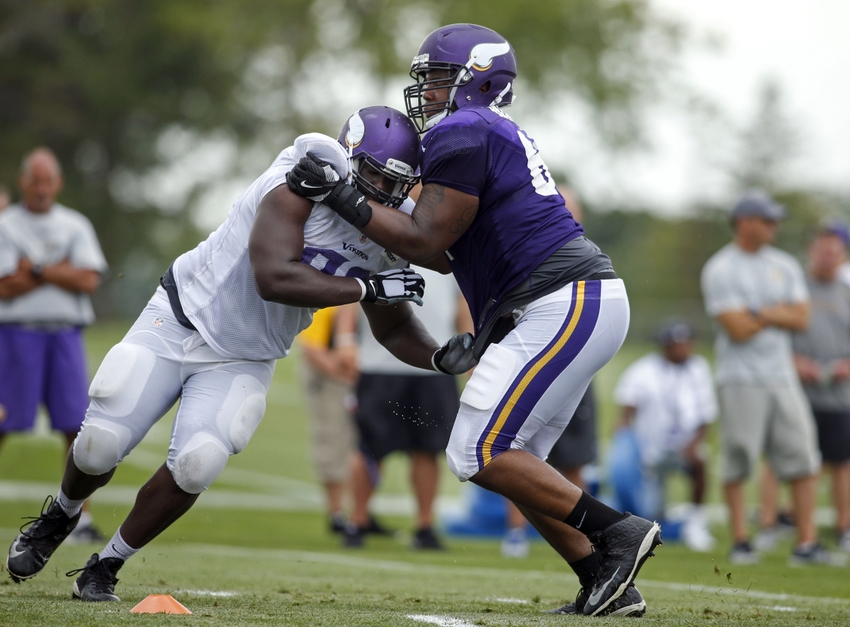 The Minnesota Vikings made some roster moves today, promoting offensive lineman Willie Beavers to the main roster and adding 2 players to the practice squad.
Injuries continue to pile up for the Minnesota Vikings. During last week's game against the Carolina Panthers, offensive lineman Alex Boone left the game with a hip injury.
The Vikings aren't taking any chances with their offensive line, and have promoted rookie lineman Willie Beavers to the main roster. He likely will not start, but he does provide depth to a unit that has struggled to stay healthy.
Minnesota made the official statement on their website today:
"The Vikings announced on Tuesday that they have signed offensive lineman Willie Beavers from the practice squad to the 53-man roster. Beavers was selected in the fourth round of the 2016 NFL Draft. He was released during the team's final roster reductions on Sept. 3 and signed to the practice squad the following day."
But that wasn't the only move made today. The team moved quickly to fill the spots on the practice squad, adding two names which should be somewhat familiar to fans.
"The team also announced the signings of WR Isaac Fruechte and G Sean Hickey to the practice squad and the release of DB Julian Wilson from the practice squad."
The Minnesota Vikings bringing back these two particular players is interesting. While Hickey helps to replace the promotion of Beavers, Fruechte joins an overall healthy and competent group of receivers under contract by Minnesota.
Still, it is nice to see the Minnesota native come back to the team.
"Fruechte, a native of Caledonia who spent all of 2015 on the Vikings practice squad, also was released during the Vikings roster reductions on Sept. 3. He was signed to the Lions practice squad two days later but released last week.

Hickey spent training camp and most of the preseason with the Vikings. He also has experience with the Saints and Patriots practice squads and spent the first part of the 2016 offseason with the Jets."
Congratulations to Willie Beavers on his promotion to the main roster as well as to Isaac Fruechte and Sean Hickey for returning to the Minnesota Vikings. The Viking Age would like to wish nothing but the best to Julian Wilson in his future football endeavors.
This article originally appeared on