William Hayes to Talk Mermaids, Dinosaurs on Jimmy Kimmel Live: Video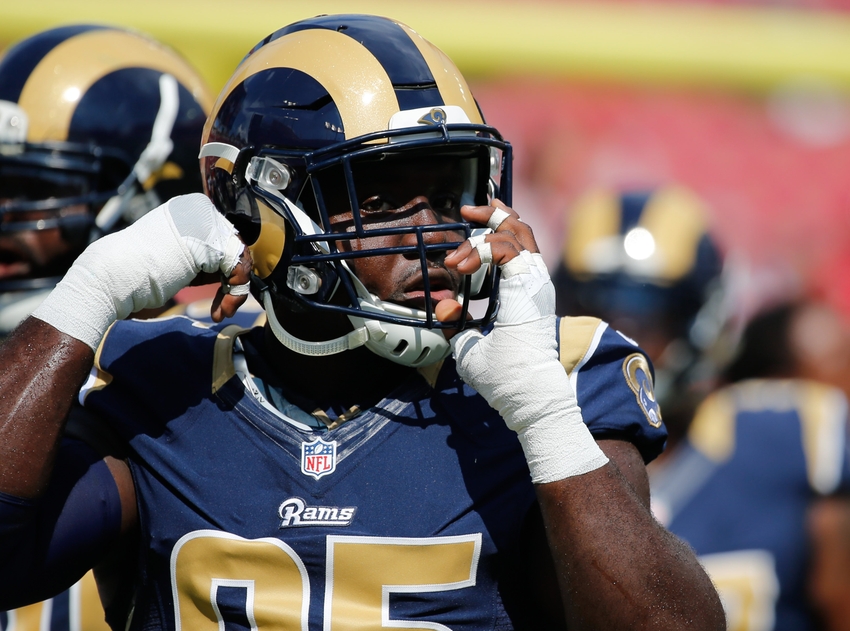 Los Angeles Rams defensive end William Hayes is set to make an appearance on Jimmy Kimmel Live on Thursday.
It's time for Jimmy Kimmel to change Los Angeles Rams defensive end William Hayes' life. He'll look to do so when Hayes appears on Jimmy Kimmel Live on Thursday night at 11:35 p.m. PST on ABC.
Perhaps the most important finding during the Rams' season on HBO's Hard Knocks was Hayes' love for mermaids and his unwillingness to believe in dinosaurs. Say what you want about the mermaid thing, but not believing in dinosaurs is just plain crazy!
So Kimmel thought he could change Hayes and make him believe in the prehistoric beasts by taking him to the National History Museum in Los Angeles.
Here's a brief preview:
Jimmy Kimmel takes #Rams DE William Hayes to LA Natural History Museum to talk dinosaurs https://t.co/p4lhQG8FxB

— Vincent Bonsignore (@DailyNewsVinny) November 10, 2016
In the teaser, Hayes says he never believed in dinosaurs from a young age because he doesn't have that kind of imagination. Need I point out why that statement is so hilarious in context with his belief in mermaids?
Hayes' love of mermaids has even led to some fans showing up to practice dressed up as the fictional aquatic creatures. The 31-year-old can now be considered an ambassador for the mermaid community; talk about making a difference.
The segment looks like it'll be very entertaining and is definitely worth catching. Rams fans could use a reason to smile these days, so hopefully Hayes and Kimmel can deliver.
This article originally appeared on