Will the analytics approach keep the Cleveland Browns from drafting a quarterback?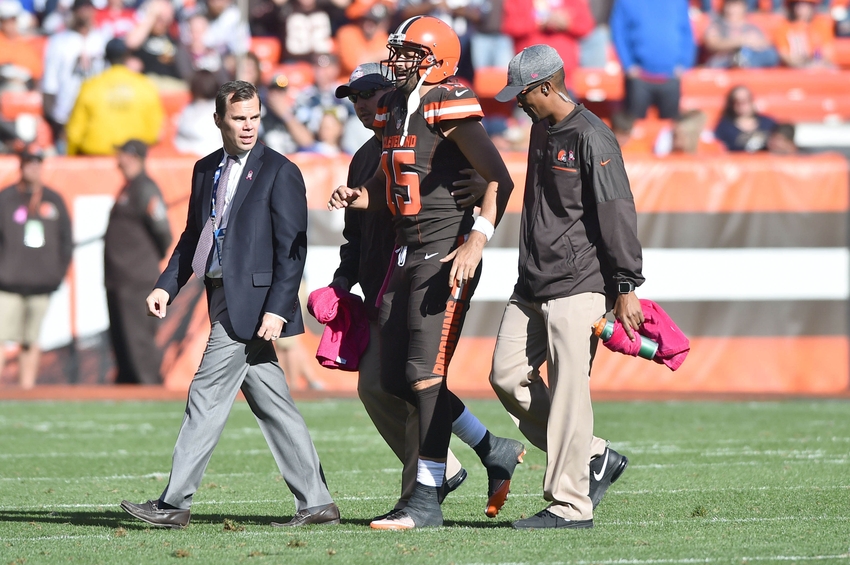 The Cleveland Browns have recently made a transtion to a more analytic style of gathering talent. It's possible this approach could keep them from adding a quarterback early in the 2017 NFL Draft.
When the Cleveland Browns hire Paul DePodesta they signaled to the rest of the NFL they are prepared to adjust their way of thinking. DePodesta comes from a baseball background where he specialized in stats, numbers and the analytic approach.
Cleveland gave us a glimpse of this approach during the 2016 draft when they made several trades to acquire more picks. The biggest move they made was trading the No. 2 overall pick to the Philadelphia Eagles.
This move netting the Browns a ton of extra picks, but it also meant they weren't able to land a promising quarterback like Carson Wentz. So far, the results of this trade have been disastrous for the Browns.
Wentz is off to a terrific start and already looks like franchise quarterback. The Browns remain in quarterback hell as they cycle through mediocre signal callers.
Want your voice heard? Join the With the First Pick team!
However, it's likely Cleveland will stick with their approach which could mean avoiding taking a quarterback early in next year's draft. At this point, the Browns are in prime position to land the top pick and their choice between quarterbacks.
The analytics of the situation will likely show that the No. 1 pick is more valuable if traded. There will be several teams sitting right behind the Browns willing to give up multiple selections in order to move into the top spot.
Adding more draft capital is great but at some point the Browns need to find a long-term answer at quarterback. The best way to find that player is by using an early 1st round pick on the position.
Cleveland's decision to move to a more analytic approach could set the franchise back even further. It's a gamble the team is hoping pays off.
More from With the First Pick
This article originally appeared on