Will Tavon Austin Finally Step Up For Los Angeles Rams in Week 12?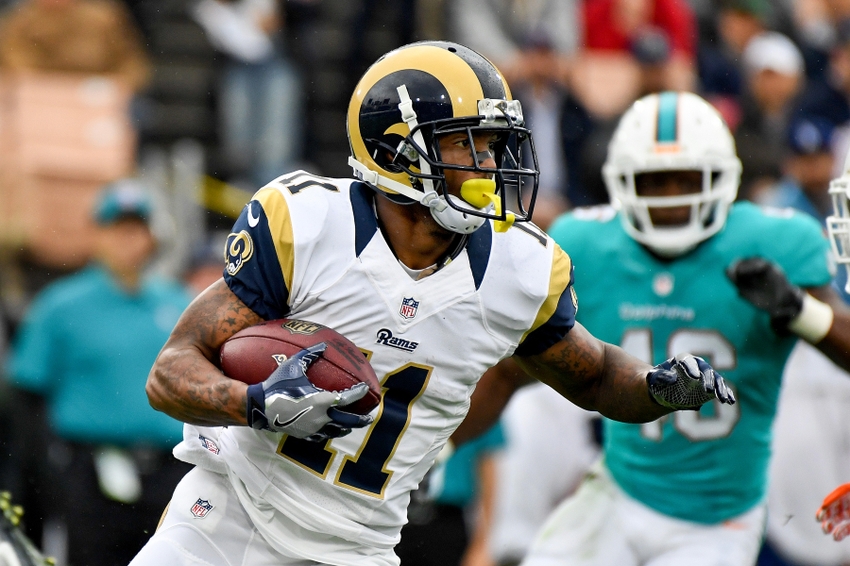 When looking at all the money he's making from the Los Angeles Rams, it's frustrating to see the lack of production from Tavon Austin.
After finding the end zone for a total of 10 times during the 2015 season, expectations were high for Tavon Austin this year, which is why the Los Angeles Rams thought it would be wise to reward the wideout with a $42 million extension. Instead, Austin has continued to show he's far from the No. 1 wide receiver the Rams need him to be, but that doesn't mean he can't make an impact on Sunday against the New Orleans Saints.
Even though Austin is coming off a game against the Miami Dolphins in which he only caught one pass for 21 yards on just two targets, a matchup against the Saints may be what the wideout needs to finally get the ball rolling in the passing game. Not only does New Orleans currently rank 31st when it comes to passing defense, but with the way Drew Brees has been playing as of late, Los Angeles knows this isn't going to be one of those games where they can win by just kicking field goals.
In other words, the Rams could find themselves in a shootout on Sunday, and will need all of the help they can get from players like Austin and Kenny Britt in the passing game.
The fact that Austin only has 40 catches for 356 yards with two touchdowns to go along with just 81 rushing yards is absolutely ridiculous when considering the type of money he's making. Los Angeles was willing to make a hefty investment in their former first-round pick due to his playmaking abilities, but so far it's turned into a complete waste of money.
Hopefully, Austin can find a way to become a reliable target for Jared Goff in the rookie's second career start against one of the league's worst passing defenses. Otherwise, the frustration surrounding Austin is only going to continue as being one of the most overpaid players from the 2016 season.
This article originally appeared on