Tyrann Mathieu got death threats for comments about accused Will Smith shooter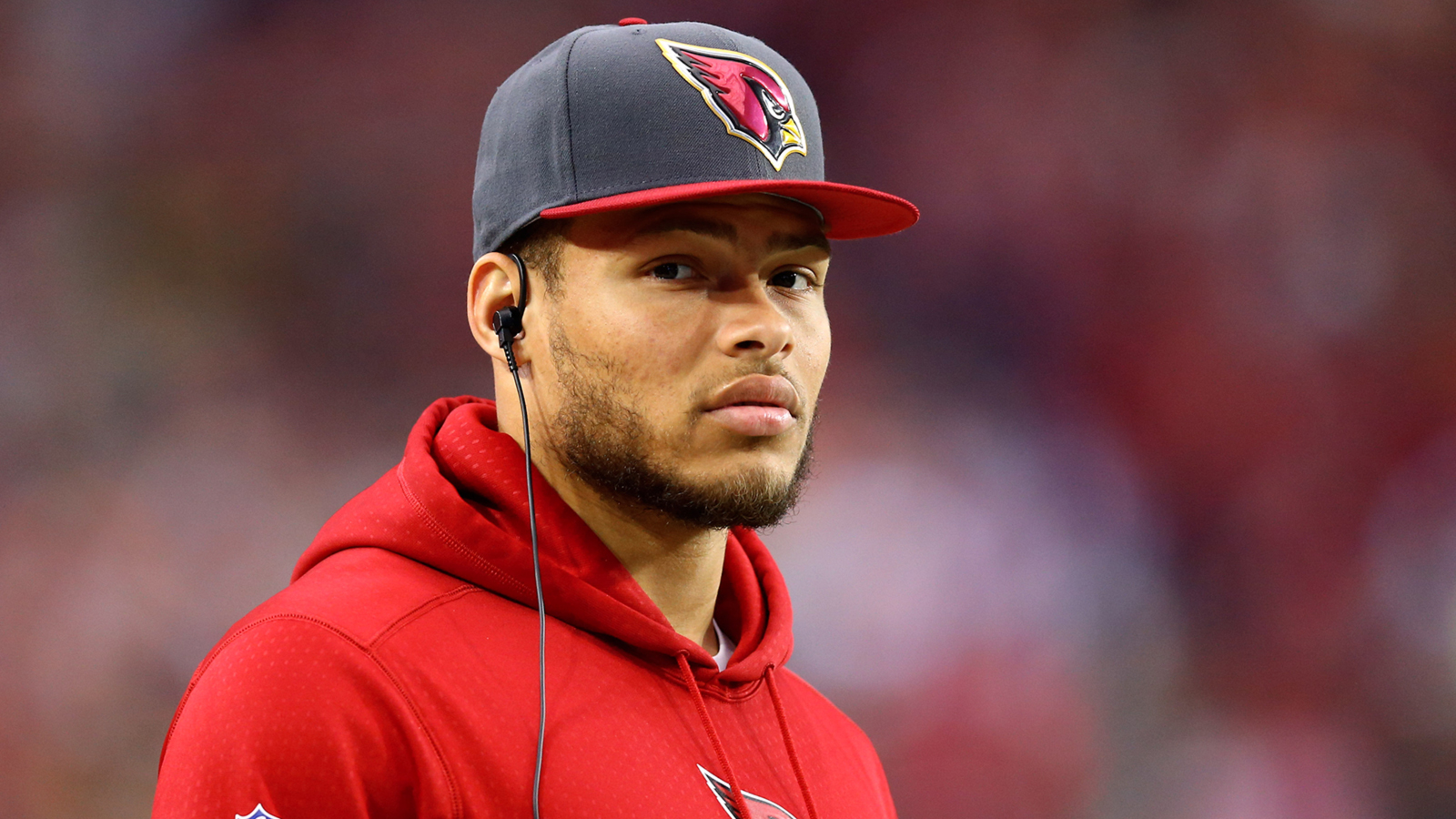 Tyrann Mathieu made some strong comments about the man charged with second-degree murder in the shooting death of former New Orleans Saints defensive end Will Smith. Now, he says, those comments have led to death threats keeping him from returning to New Orleans.
The Arizona Cardinals cornerback and former LSU star said he can't return to his hometown to pay his respects to Smith because of those threats, according to the New York Daily News.
"I don't think I can go back to New Orleans. I don't think that's possible. Why? Because I called a spade a spade," Mathieu told the Daily News on Monday.
He also spoke about the threats during an interview on the "Rich Eisen Show." You can hear those comments below:
Sunday morning, after former New Orleans high school football star Cardell Hayes had been charged with second-degree murder in Smith's death, Mathieu posted a tweet saying he knew Hayes and didn't like him.
"I know that dude, he been a hating (expletive) coward…Never knew he'd grow up to be a killer tho…May you get what you deserve coward," the tweet read.
Mathieu continued tweeting in broader terms, railing against gun violence and the culture he blamed for it. Those tweets apparently angered some folks back home.
"New Orleans is a very small city, and most people never speak up. Most people accept that lifestyle and say it's okay and you have to be violent. For me to use my platform to speak up … that created this."
He spoke at length about Will Smith's death and the trouble facing the youth in New Orleans during another explosive interview with Mike Hill and Kirk Morrison on FOX Sports Radio.
All that said, Mathieu doesn't sound like he's giving up on his city. He tweeted this on Monday:
On @RichEisenShow, New Orleans native @Mathieu_Era said relatives of the man who shot Will Smith have threatened himhttps://t.co/nlwyuDJQ4A

— Rich Eisen (@richeisen) April 11, 2016
@Mathieu_Era Pointed quote from Tyrann: 'I fly in, and I fly out of town. That's how scared I am. And this is where I come from.'

— New Orleans Advocate (@theadvocateno) April 11, 2016
Why my city wanna kill me now tho? Cause I speak the truth!!! https://t.co/KreYMLx9dG

— Tyrann Mathieu (@Mathieu_Era) April 11, 2016
We are about to bring the biggest football camp that New Orleans has ever seen… Stay tuned!!!

— Tyrann Mathieu (@Mathieu_Era) April 11, 2016